Movie Night for tonight has been cancelled.

BCHS is accepting applications for Volleyball Head Coach and Volleyball Assistant Coach. Go to "Job Openings" under "Board & Administration" for application requirements. The deadline is Tuesday, May 18, 2021 @ 3:00 p.m.

Congratulations to the winners of the 2021 Franklin County High School Art Show!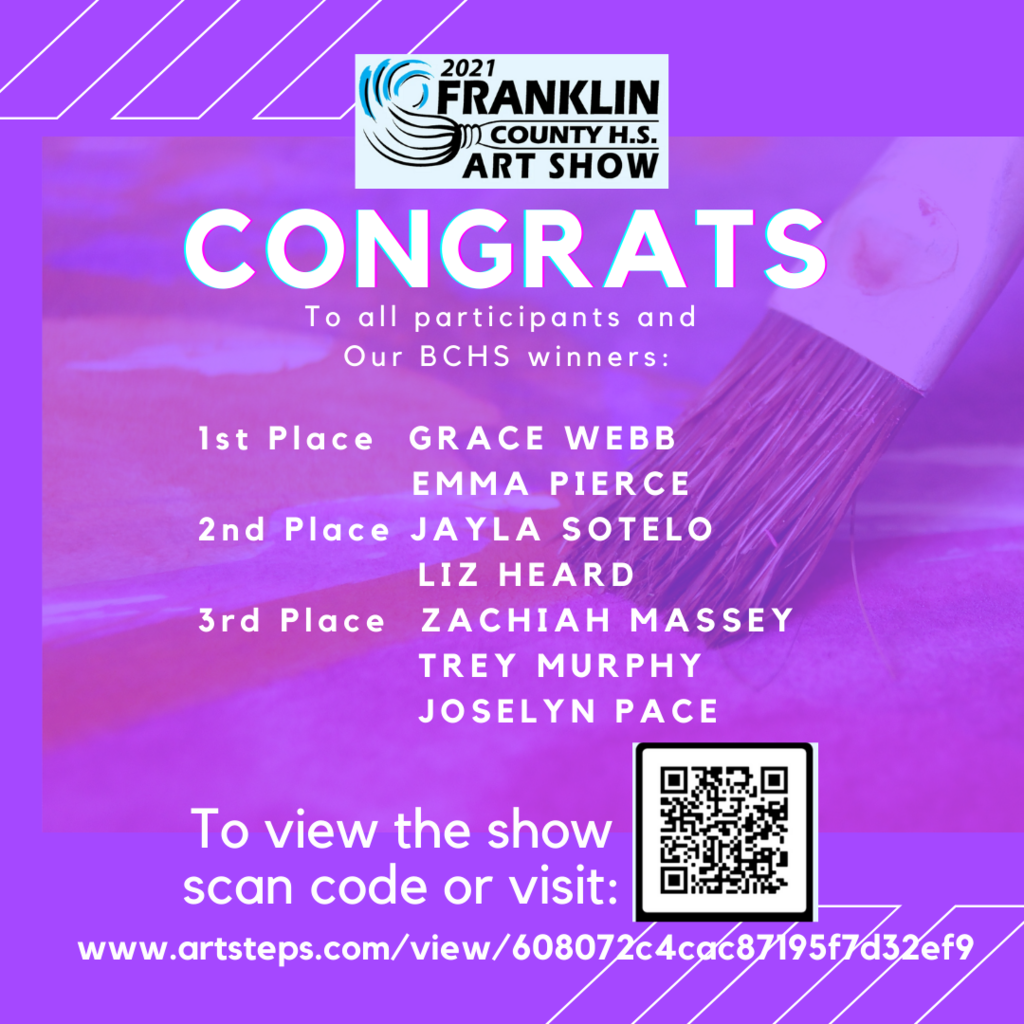 ~Seniors~ Starting Monday, May 3rd, there will be a table set up in the commons each morning to collect any borrowed Chromebook and/or Jetpack from our seniors. Please do not turn them in until you are sure you no longer need the device(s) for your classes! Make sure you have your charger with you when you return the device, whether it is a Chromebook or Jetpack. For any questions regarding student devices, please email
tech@bentonhighschool.org
.

Attention Juniors: Next Tuesday, May 4th, all juniors will be taking the Illinois Science Assessment. All juniors including remote students are asked to attend and test in person. The test will be taken during the first 3 periods, and students must bring their Chromebooks to take the test. Testing locations will be posted in the commons and on the library glass window at the end of this week.

Benton High School is currently accepting applications for the following: •Summer Student Maintenance Workers - Interested students should submit a letter of application to Mr. Thomas. Applications should be received by 12:00 p.m., Thursday, April 29, 2021.
Homecoming Polaroids will be provided by the BCHS Art Club, 1 for $3 or 2 for 5$.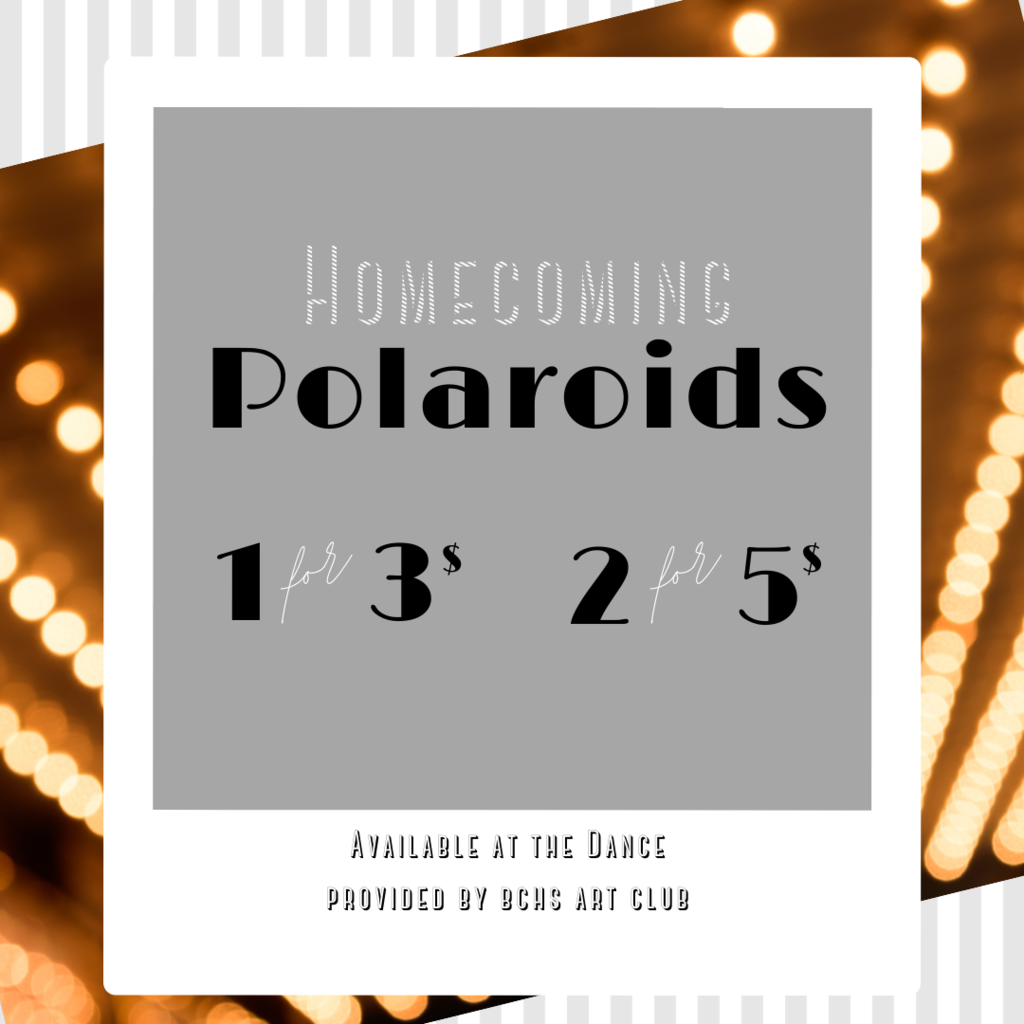 Tuesday, April 13 will be a remote learning day for all Freshmen, Sophomores, and Seniors. Juniors will attend school in-person to take the SAT. Good luck juniors!

PowerSchool's Symptom Checker is down this morning. Please use our paper form. If you do not have any, a hand written parent note will be accepted today.

GRADUATION - Saturday, May 15, 4:00 p.m. @ Tabor Field Rain Date - Sunday, May 16, 4:00 p.m. @ Tabor Field

There will be no school for students on Friday, April 2, Monday, April 5, or Tuesday, April 6. Enjoy the break!

Attention all BCHS students and parents. Wednesday, March 31st is the final day to order your 2021 BCHS Yearbook. Yearbooks can be ordered by phone or online. Ordering information is on the BCHS website and also on the BCHS Facebook page. Students can also pick up an order form in the reception office or from Mr. Eldridge. Again, your last chance to order a yearbook is this Wednesday!

We are aware PowerSchool's Symptom Checker is down this morning. Please use our golden paper symptom screening form. If you do not have any, a hand written parent note will be accepted today.

BCHS Homecoming Dance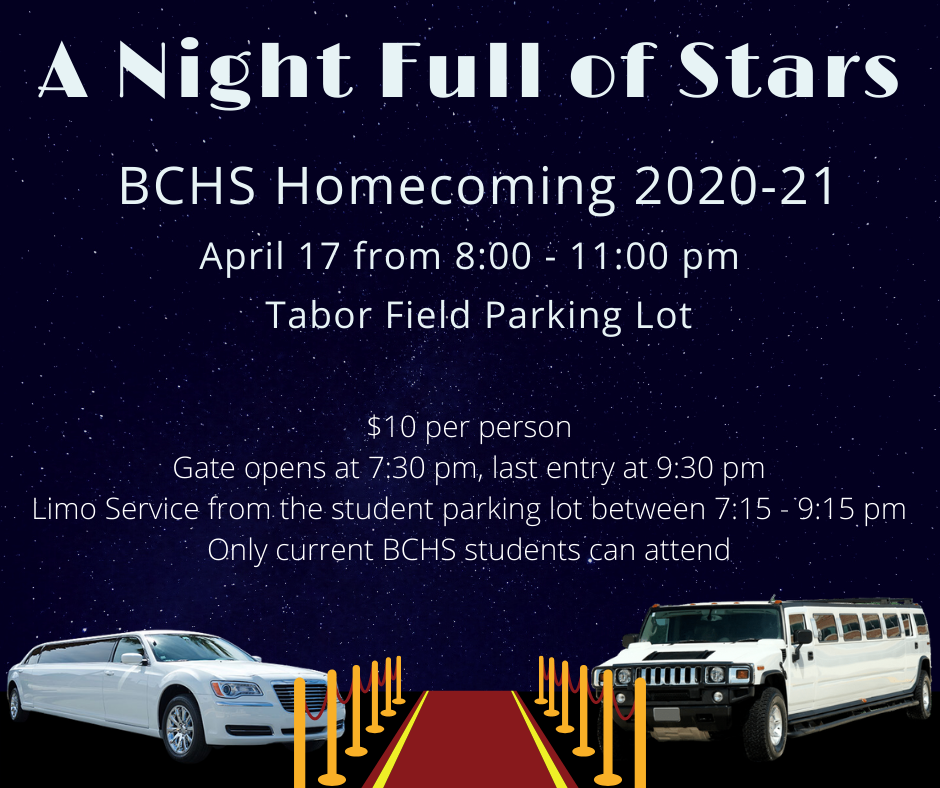 Join us in celebrating our school social workers!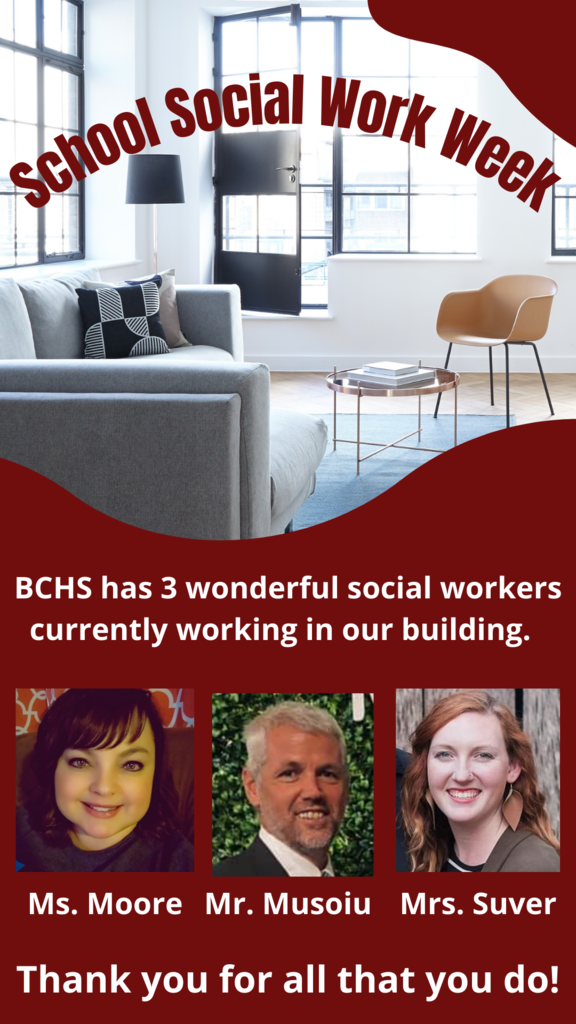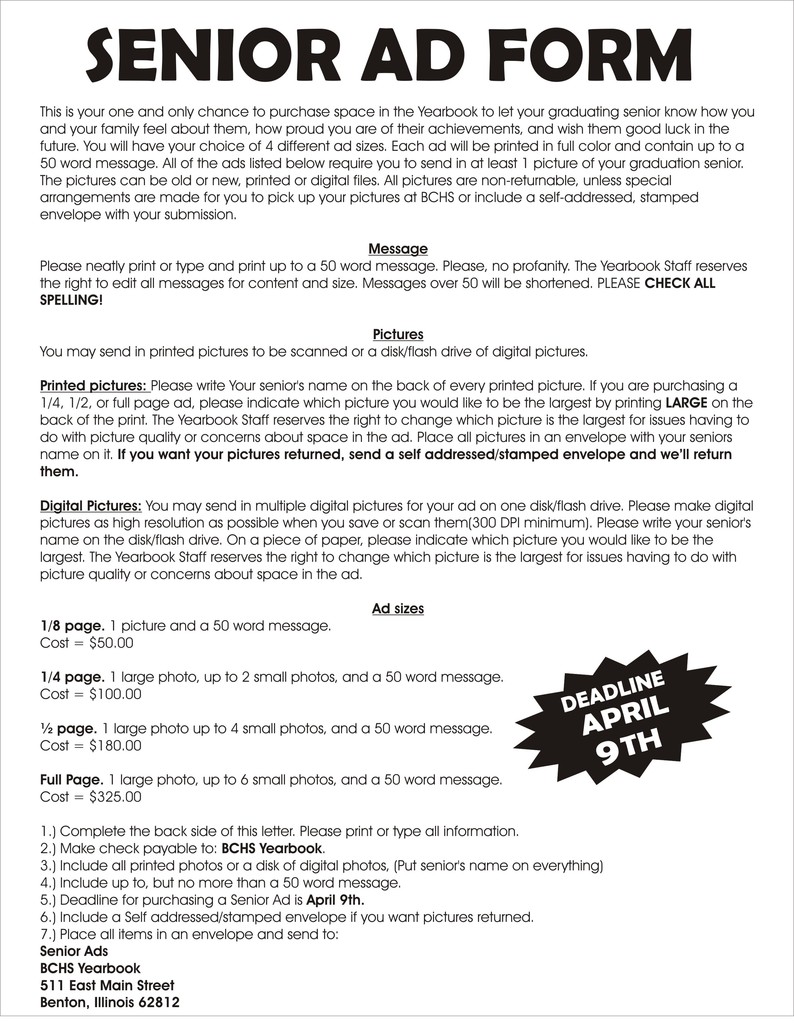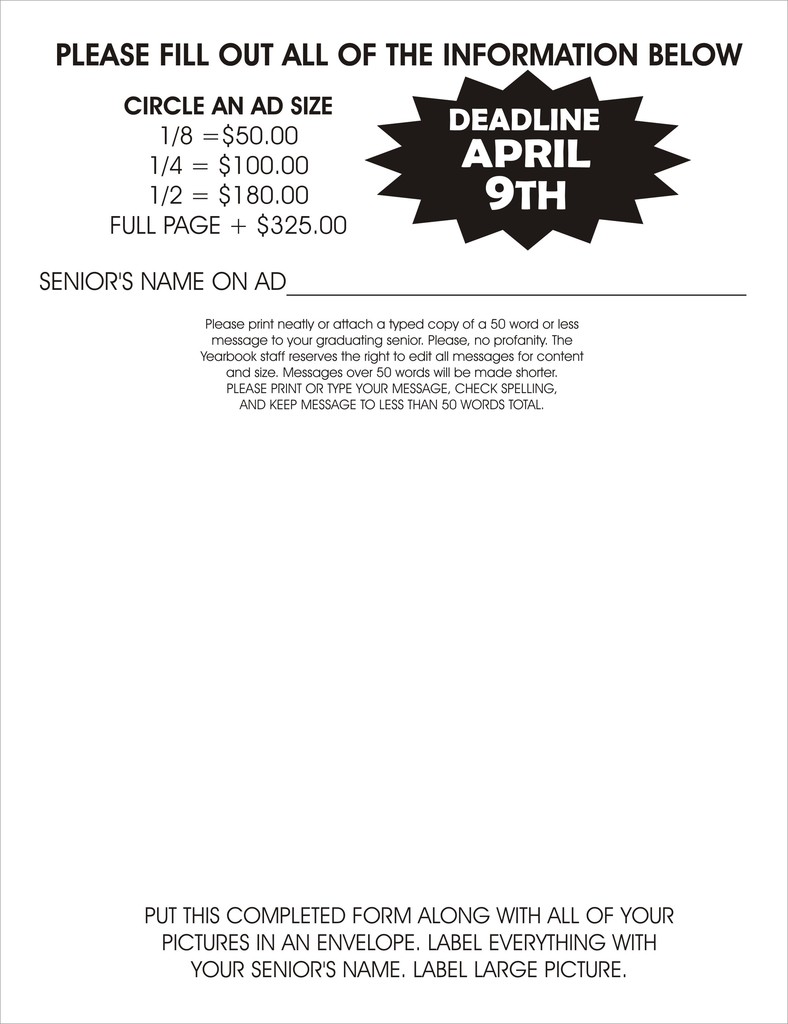 Good afternoon, students! Remember, Thanksgiving break is from Wednesday through Friday of next week! Enjoy and stay safe!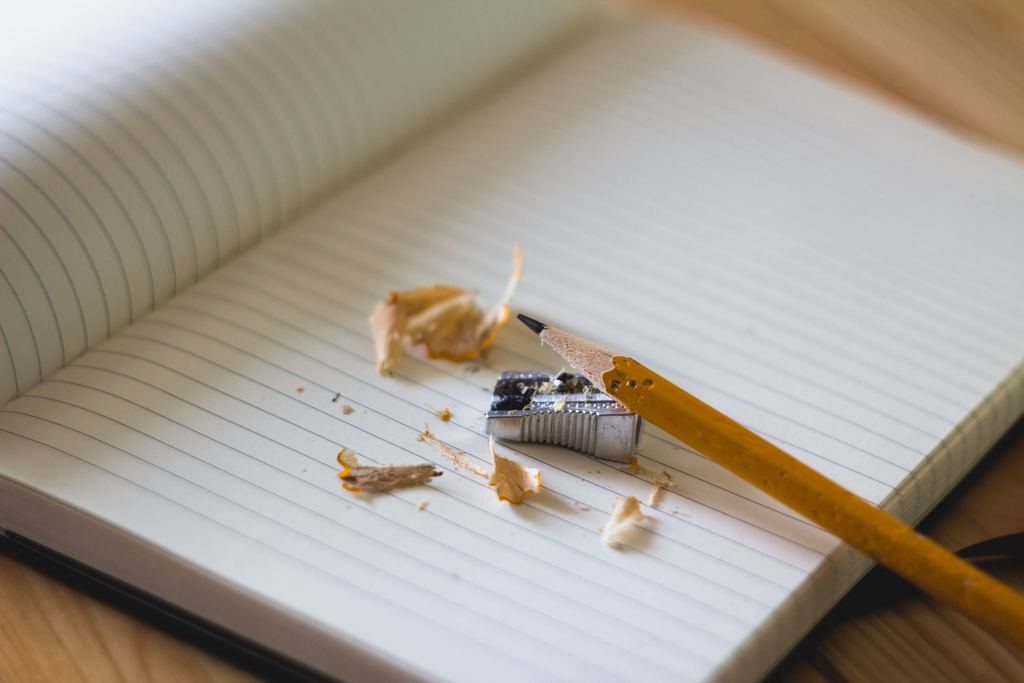 BCHS encourages all families to participate in the 2020 Census. It's quick and easy. The 2020 Census questionnaire will take about 10 minutes to complete. It's safe, secure, and confidential. Your information and privacy are protected. Your response helps to direct billions of dollars in federal funds to local communities for schools, roads, and other public services. Results from the 2020 Census will be used to determine the number of seats each state has in Congress and your political representation at all levels of government. In order to complete the 2020 Census questionnaire, go to
https://my2020census.gov/
and click on the blue "Start Questionnaire" button. The deadline to complete the census questionnaire is September 30.

Transportation is now available at 3:10 pm Monday through Thursday for any BCHS student who attends after school tutoring and needs a ride home. Please remember it is imperative for students to book an appointment in advance, as seats are limited. To make an appointment, go to
www.bentonhighschool.org/21century
, "click here for appointments" and select a tutoring seat on the day you wish to come. When you hit "save," you are reserving a seat for tutoring and it should show up in your Google Calendar!