State bound sendoff for the boys golf team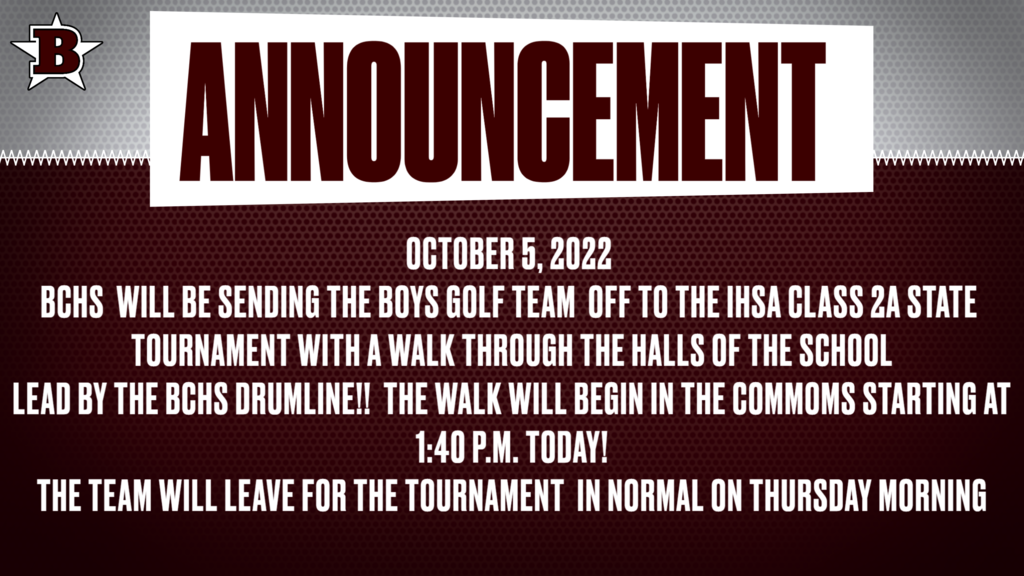 Location Change for Volleyball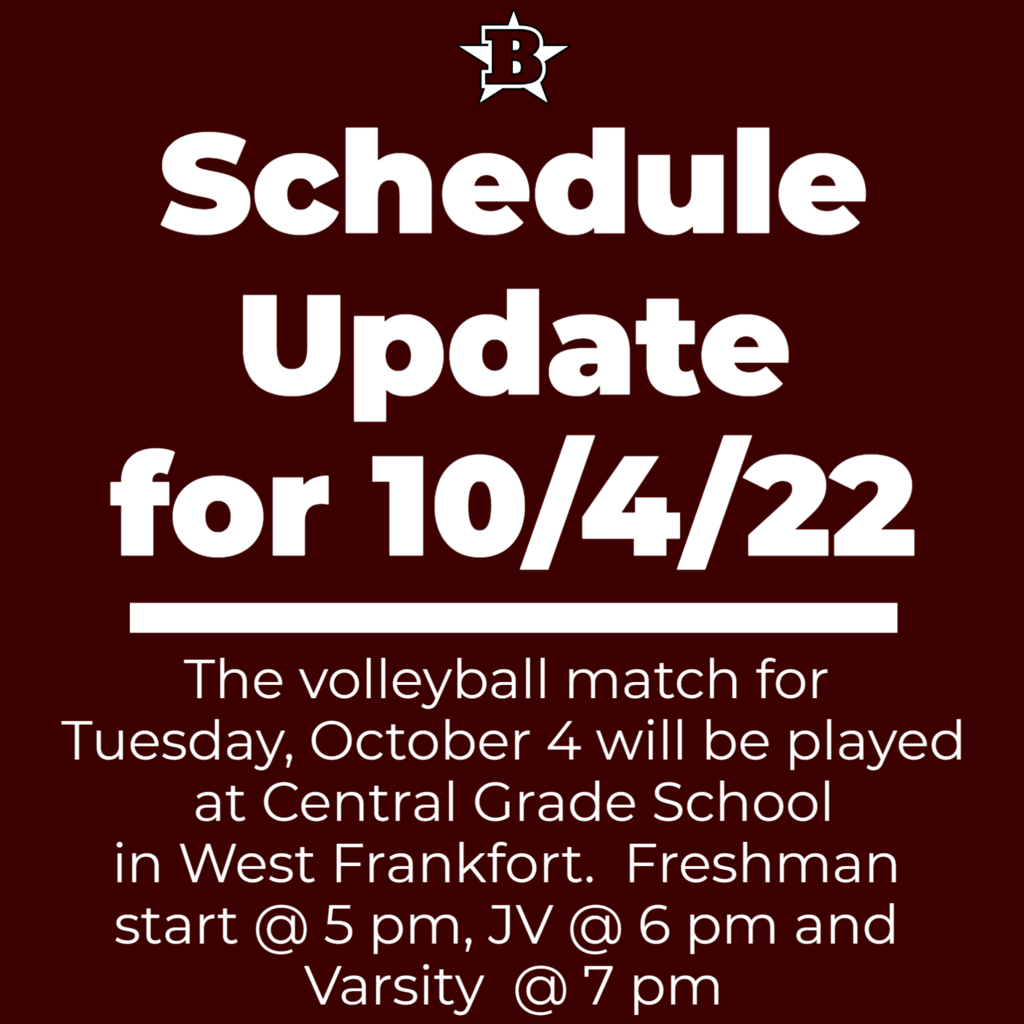 Friday, Oct. 7 will be an early dismissal for students at 1:50 p.m. There will be no school October 10 - 14 due to Fall Break. Parent/Teacher conferences will be held on Oct. 18 & 20 from 3:00-6:00 in Rich Herrin Gymnasium. No appointment is necessary. All teachers will be available to conference regarding your child's academic progress. Students will be dismissed at 1:50 p.m. on Oct. 18 & 20.
Athletic Schedule for the week of Oct. 3-9, 2022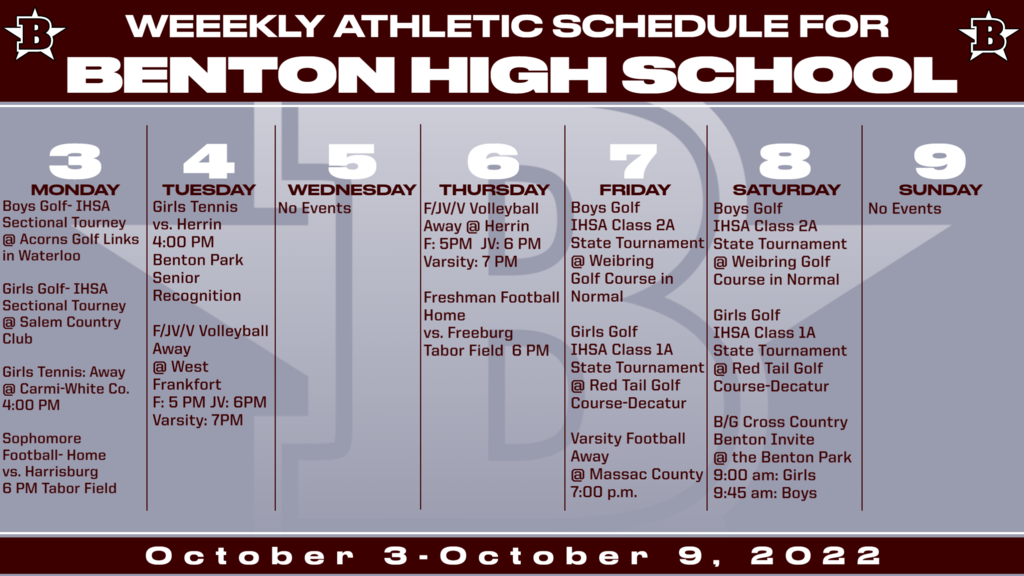 FAFSA Completion Night will be Tuesday, October 18th at 6:30pm in the BCHS Library. Each senior household should be receiving information in the mail regarding the night and what materials will be needed to complete the FAFSA.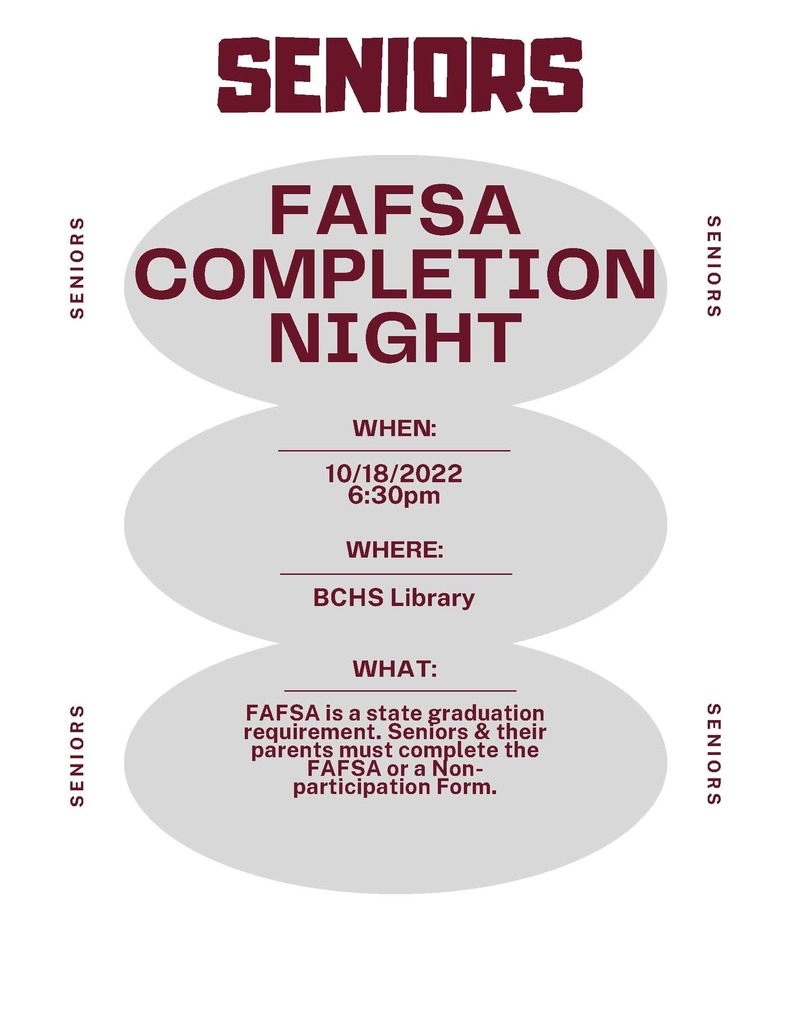 Schedule update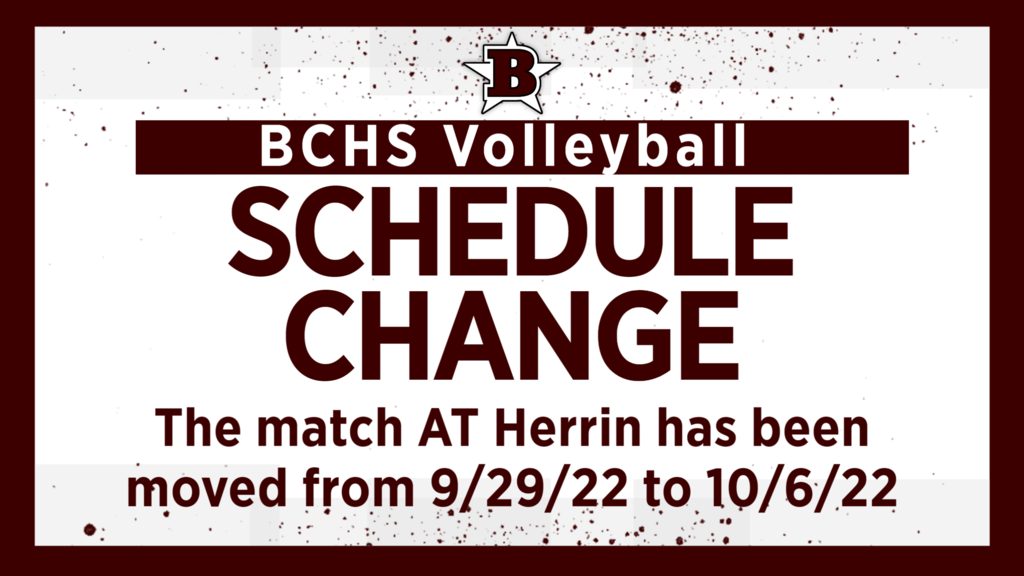 Reminder to seniors: Senior pictures need to be turned in on or before September 30th. If you don't turn in a senior picture, you may use your registration picture.
Weekly Athletic Schedule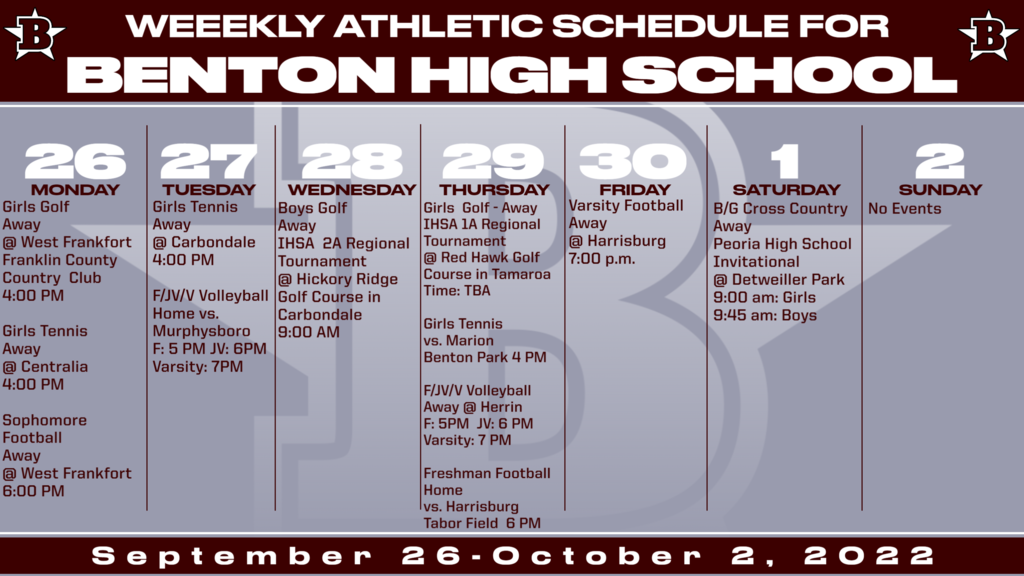 Updated schedule: Girls Tennis on 9/24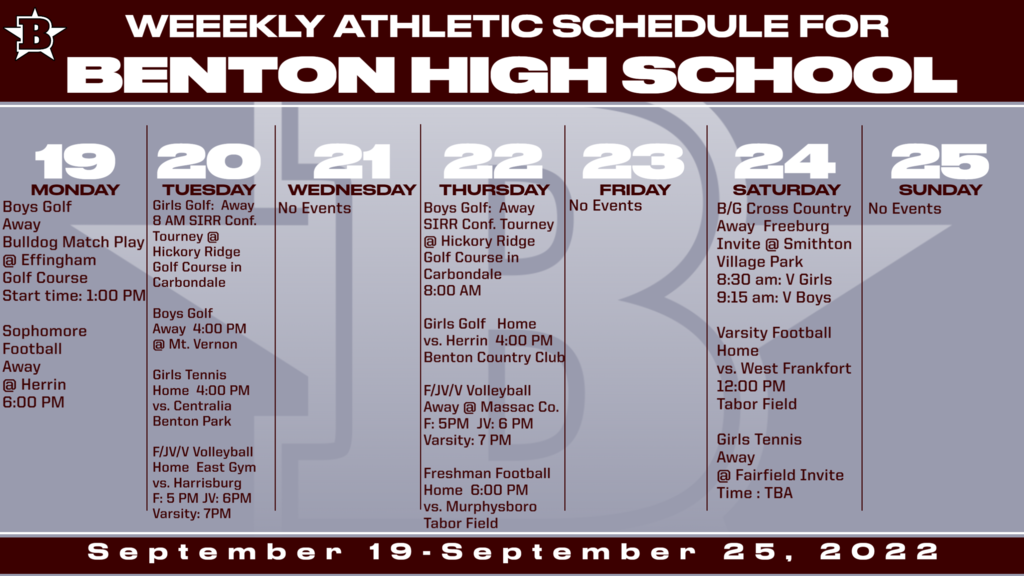 This week in athletics at Benton High School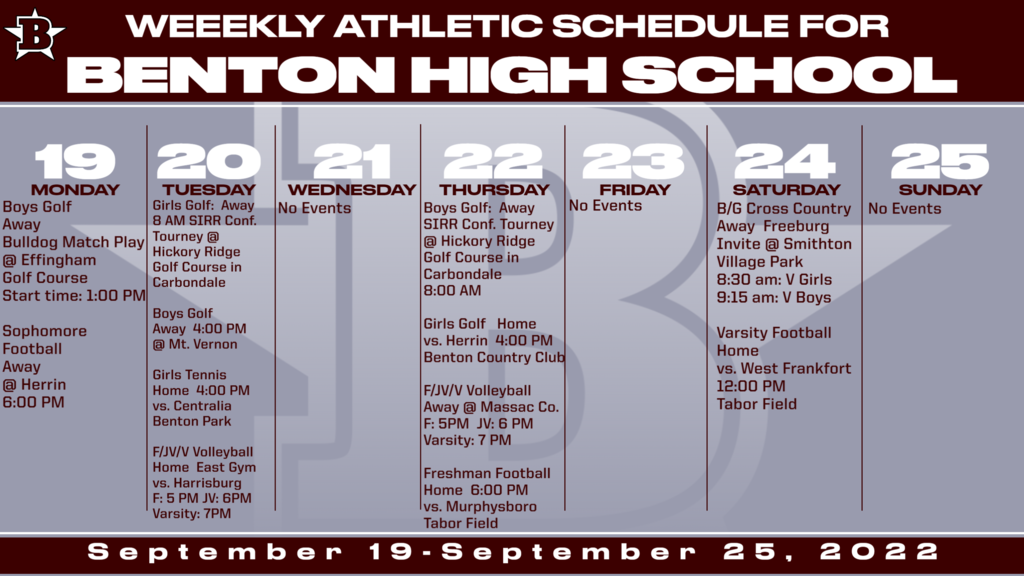 2022 Homecoming Block Party!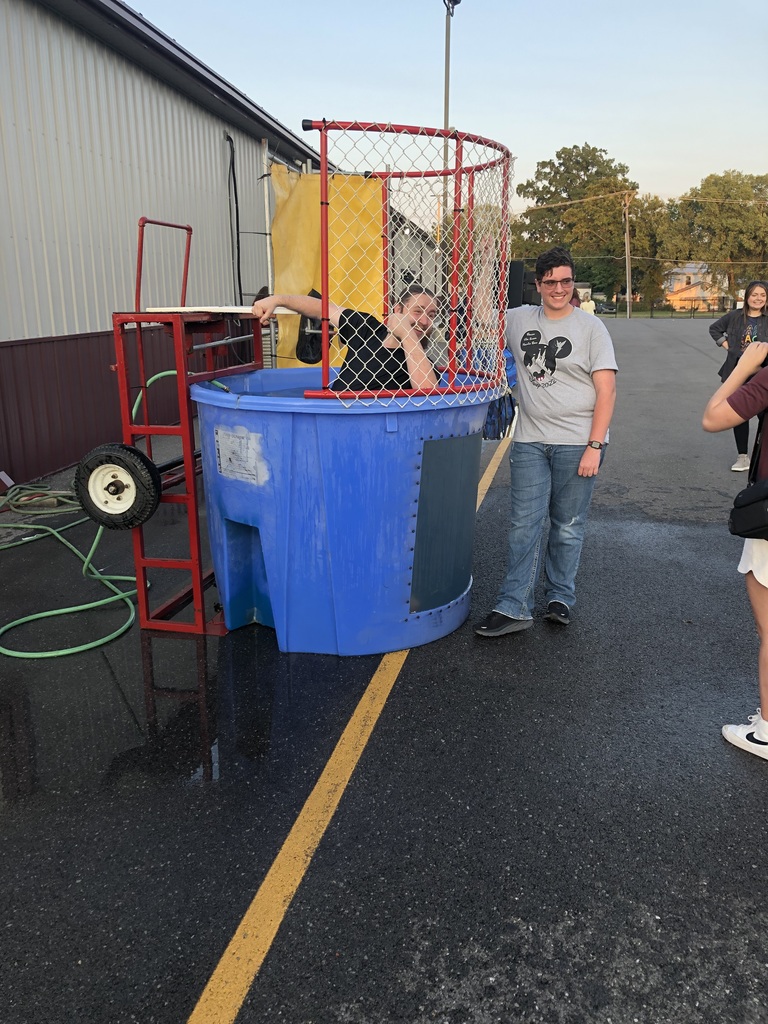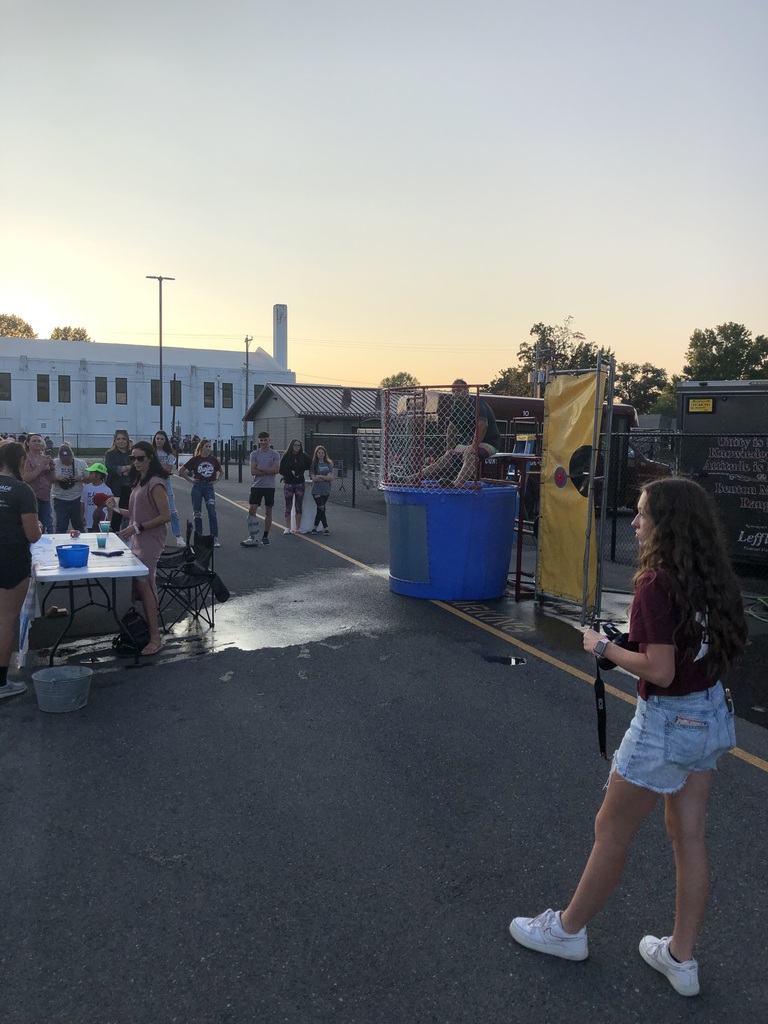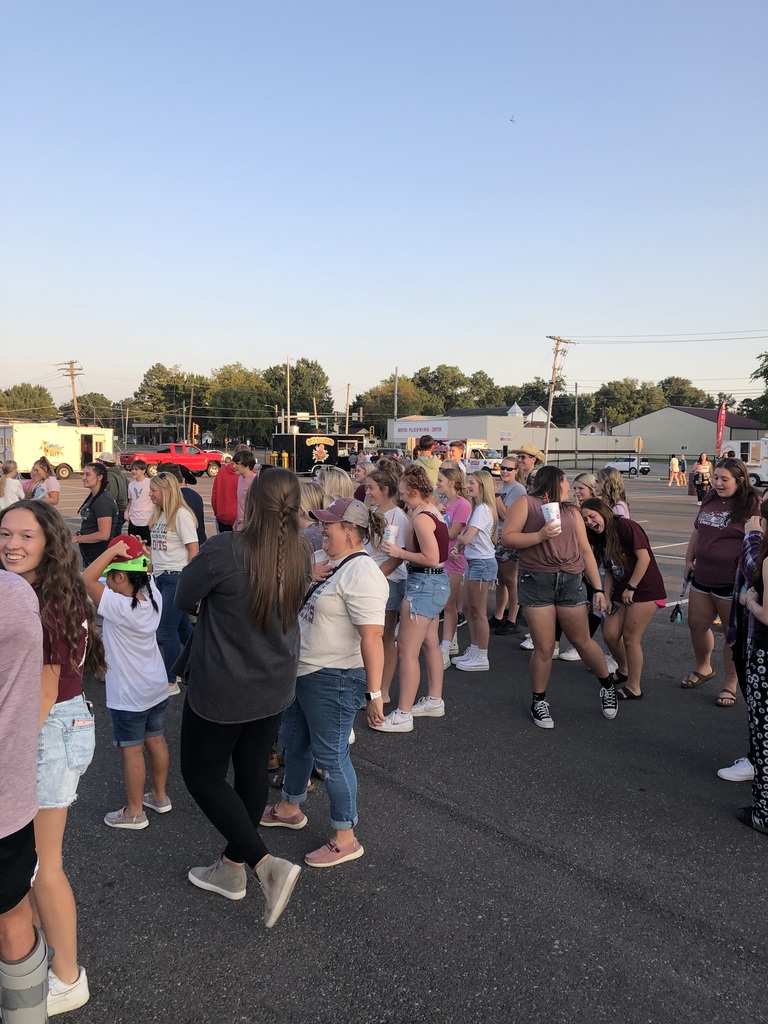 Ticket Prices for Varsity Athletic Contests: Students(K-12) - $2, Adults - $4, Free admission for pre-kindergarten children
Beginning this Friday (9/16/22) and all other football Home dates (9/24, 10/14, and 10/21), any child that is not enrolled in high school must have a ticket for the game purchased for that child by a parent or guardian. Those children are to be supervised by their parents or guardian while at Tabor Field.
Weekly Athletic Schedule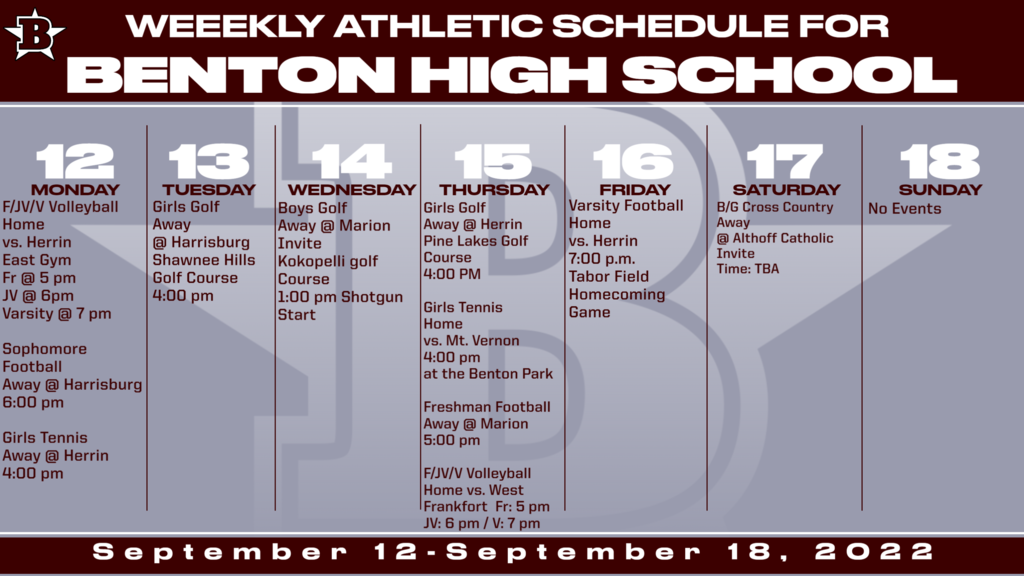 This week in BCHS athletics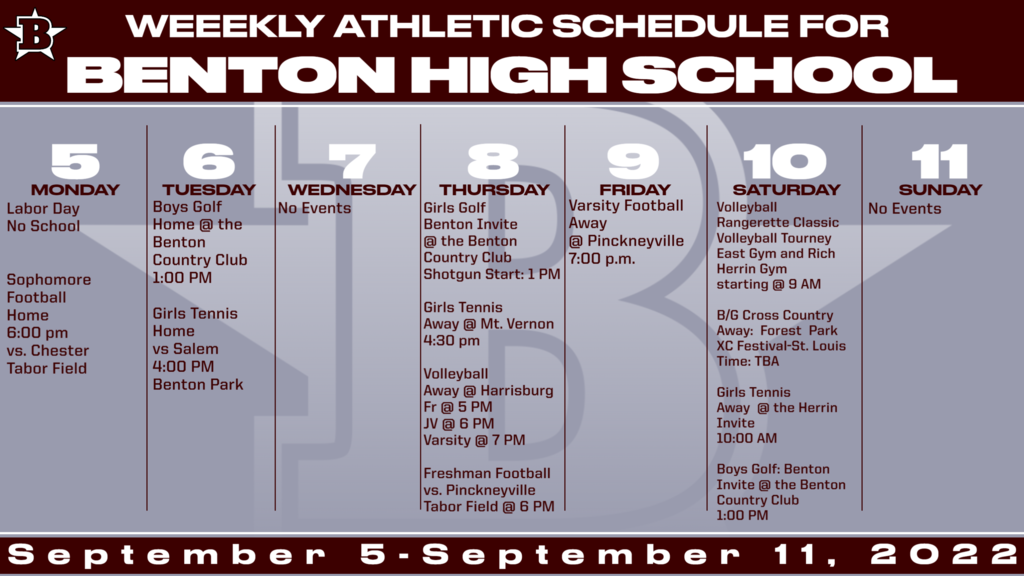 The Regional Office of Education is accepting nominations for September Teacher of the Month for Franklin County. If you would like to nominate a teacher, go to
https://www.roe21.org/teacher-of-the-month-september
. Nominations must be submitted by September 20.

Reminder to students and parents: the school will be closed Monday, September 5th, in observance of Labor Day.
Updates on the weekly athletic schedule: Boys golf is now at the Rend Lake Golf Course on 8/30/22 and Girls golf has a match added on 8/31/22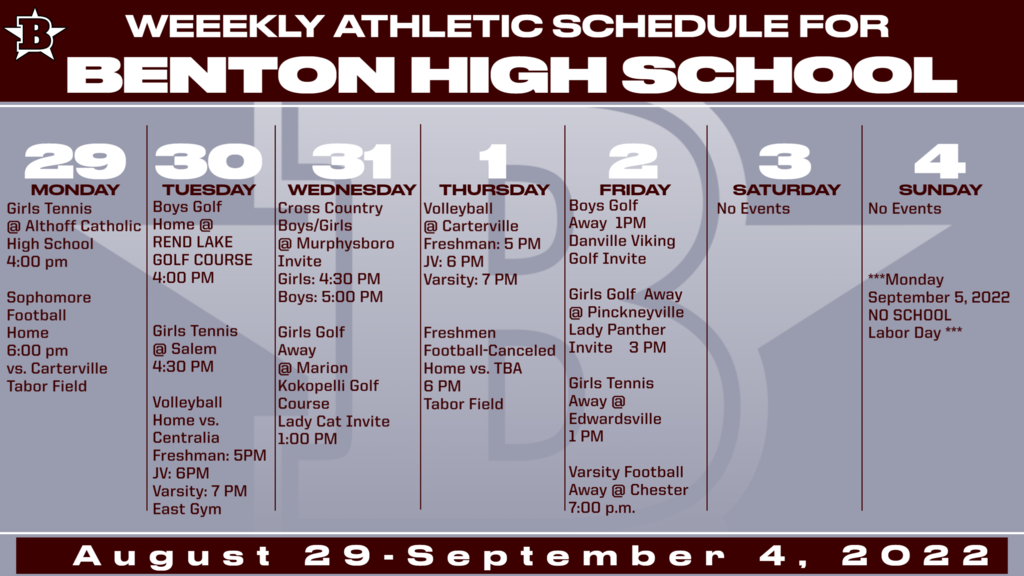 The freshmen football game scheduled for 9/1/22 has been canceled.
Weekly Athletic Schedule