Congratulations to Mr. Roper, Mrs. Finney, Mrs. Conner, Mrs. McAfoos, Mrs. Lampley, and Ms. Bell on their retirement! Thank you for your many years of hard work and dedication to BCHS. You will be missed!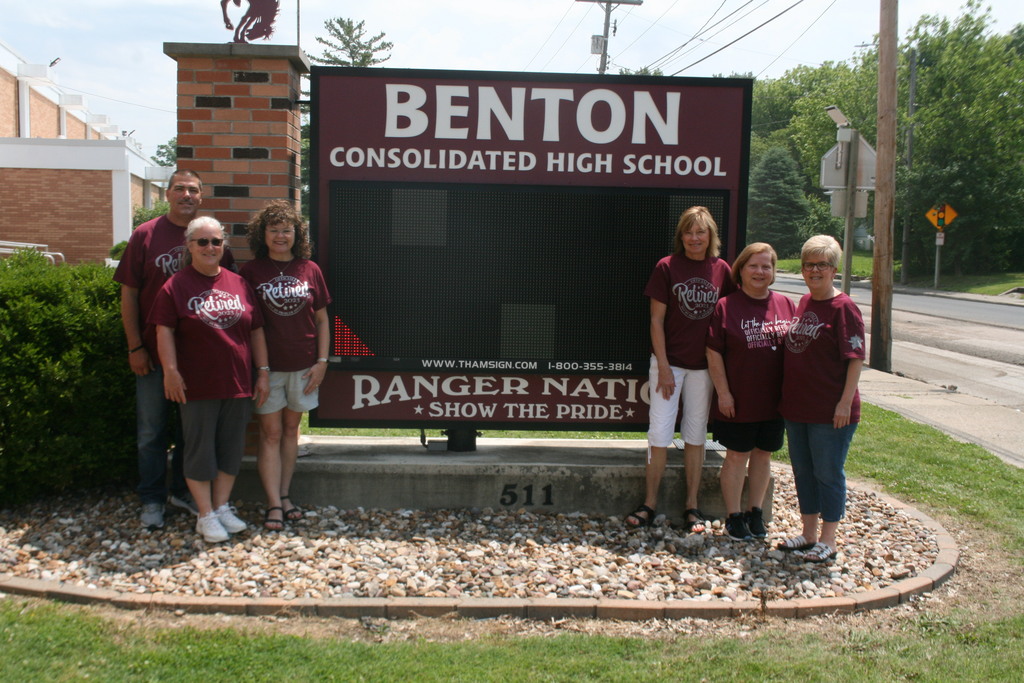 BCHS is accepting applications for a Special Education Teacher and Teacher Aide for the 2023-2024 School Year. Application information is available on the district website or the IASA Job Bank. The deadline for application is Friday, June 2 @ noon.

IHSA Regional Softball Tournament Update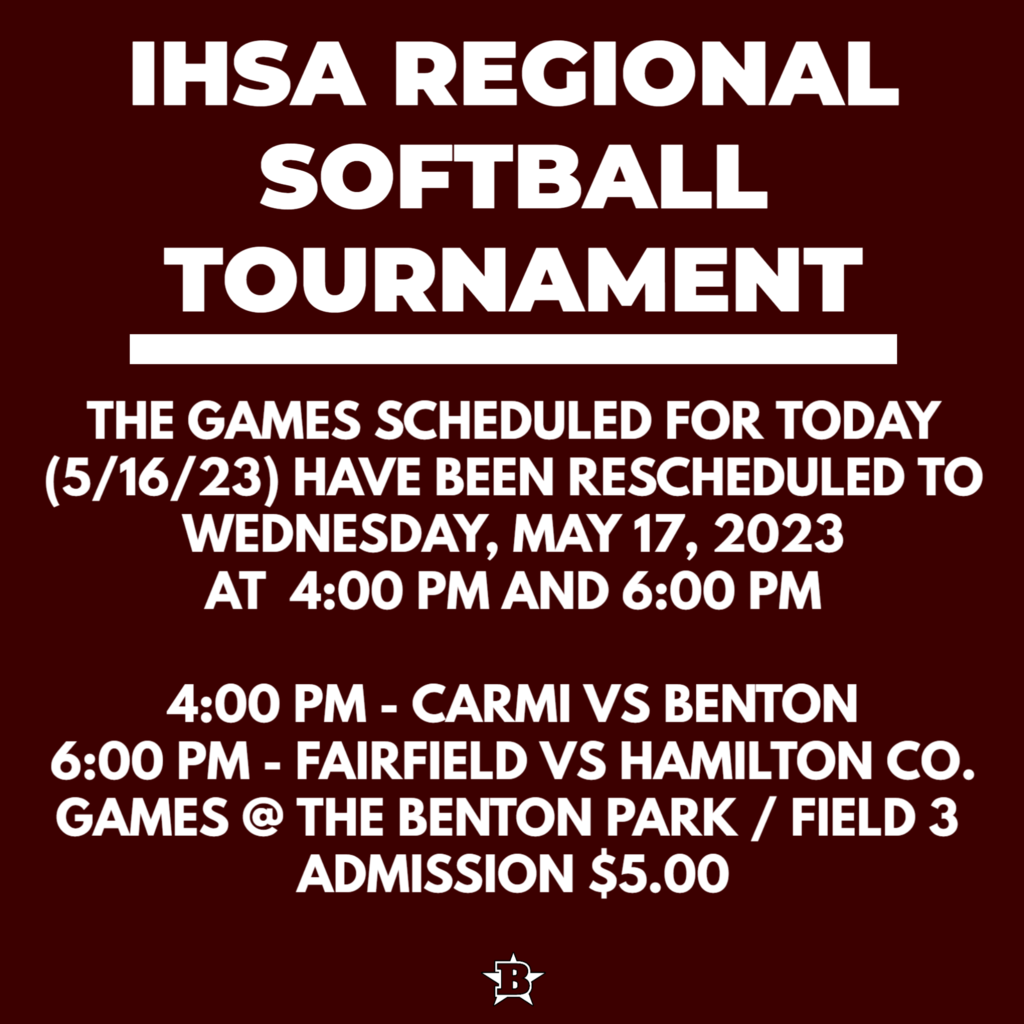 Weekly athletic schedule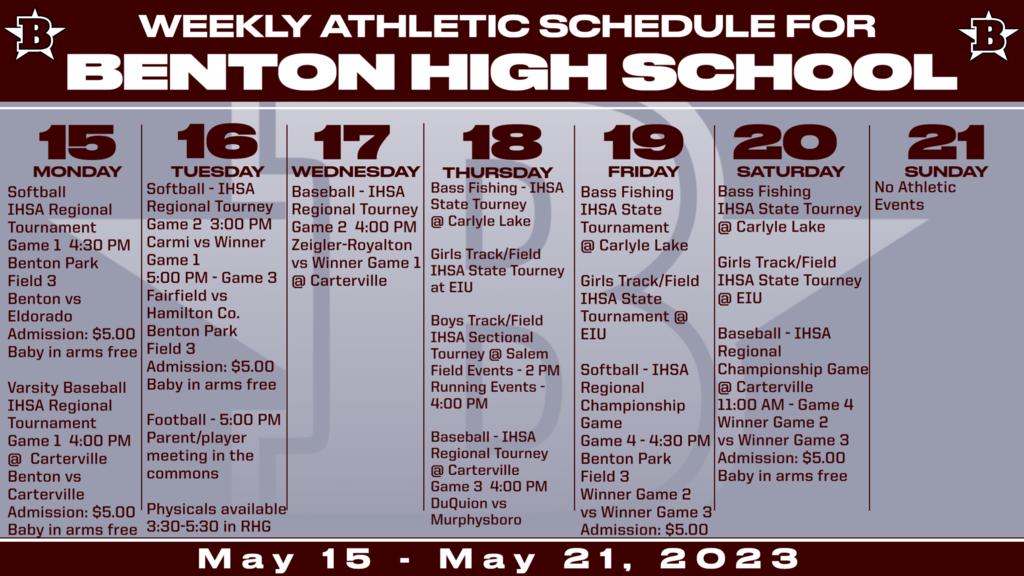 School/Sports Physicals available at BCHS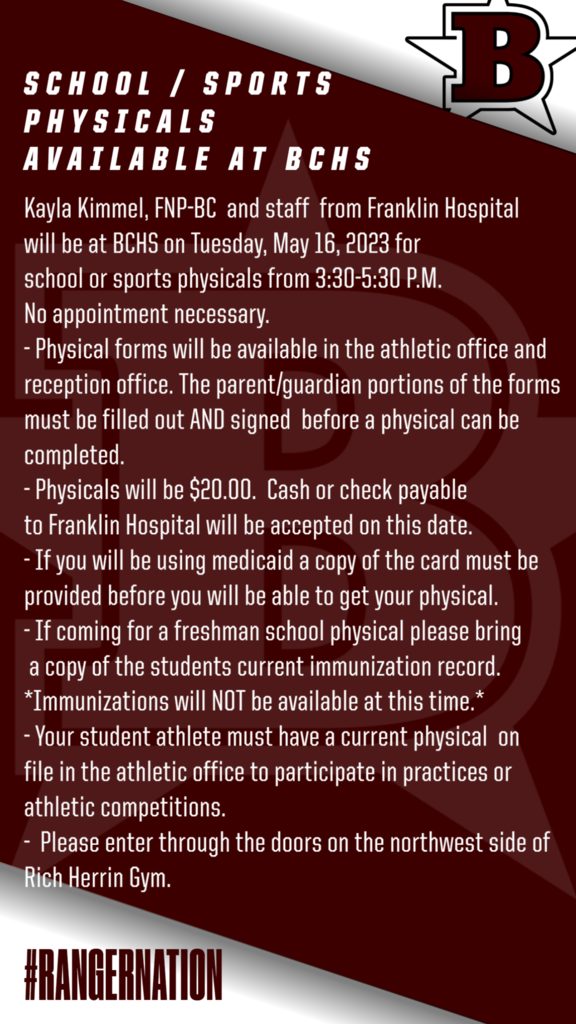 BCHS 2023 Graduation: The graduation ceremony scheduled for Saturday, May 13 @ 4:00 p.m. has been moved to Rich Herrin Gymnasium due to the forecast for rain. The doors will open at 2:30 p.m. Please be aware the gymnasium is not air conditioned and will likely be quite warm, especially in the upper seating areas.

Phones are back up and running as of this morning, we apologize for the inconvenience.

Benton Consolidated High School- There is an outage currently affecting our phone systems. If you need to contact the school, please email
khead@bentonhighschool.org
. We will post on the school website and school Facebook page when phones are back up.

Schedule Update for 5/8/23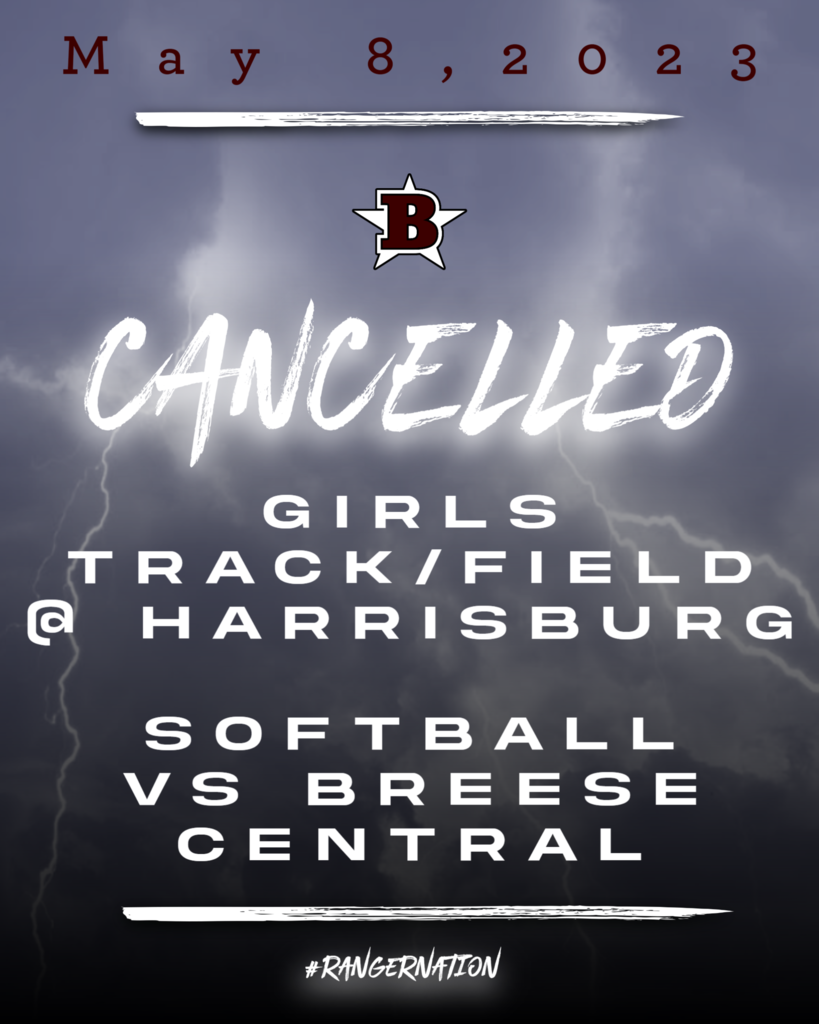 Weekly Athletic Schedule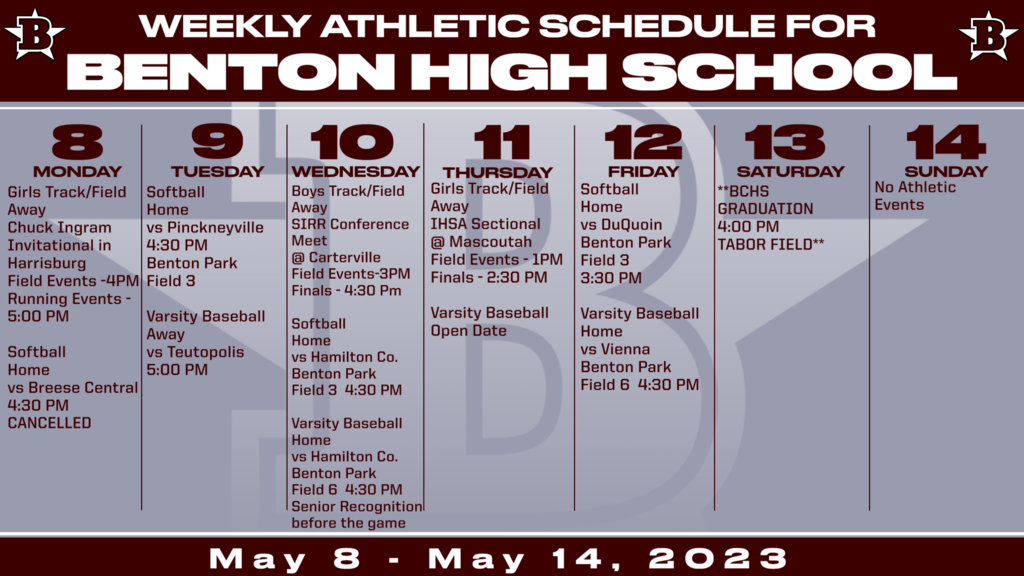 Benton High School is accepting applications for the following: • Assistant Coach - Boys Basketball • Assistant Coach - Volleyball (2 openings) • Assistant Coach - Girls Basketball • Head Coach - Speech • Assistant Coach - Speech All applications must include the following: • Letter of application • Application Form (found on the District website under Board & Administration) • Resume with references Applications should be should be sent to: Benton High School Superintendent's Office 511 East Main Street Benton, IL. 62812 or e-mailed to
bjohnson@bentonhighschool.org
Application Deadline: Friday, May 12 @ 12:00 P.M.

Weekly Athletic Schedule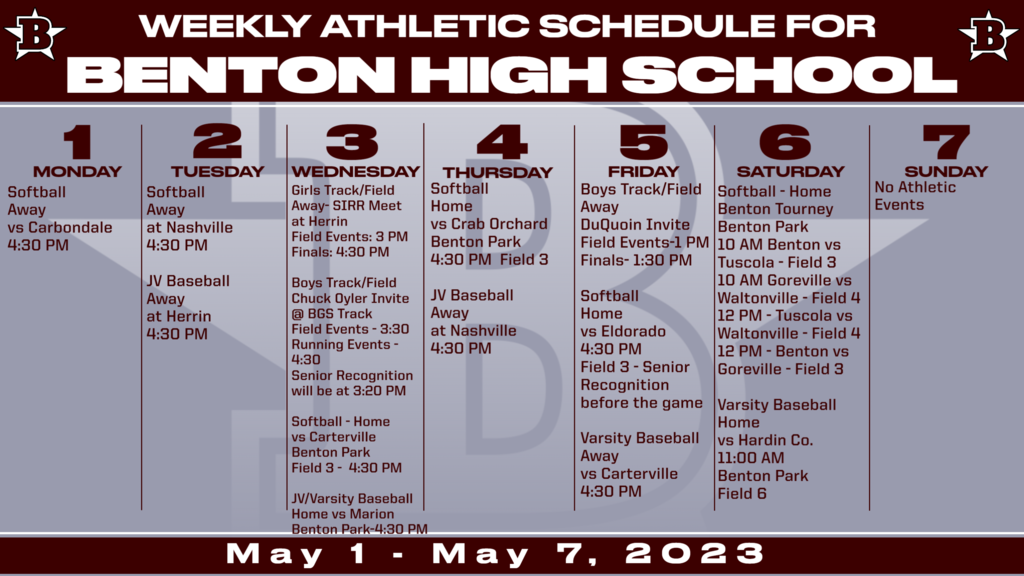 Game cancellation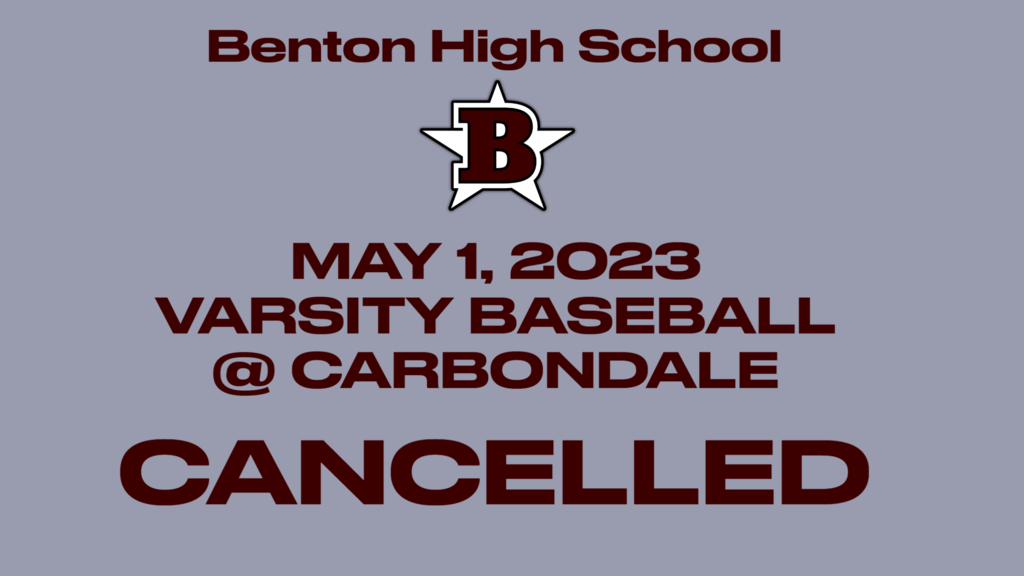 Athletics Update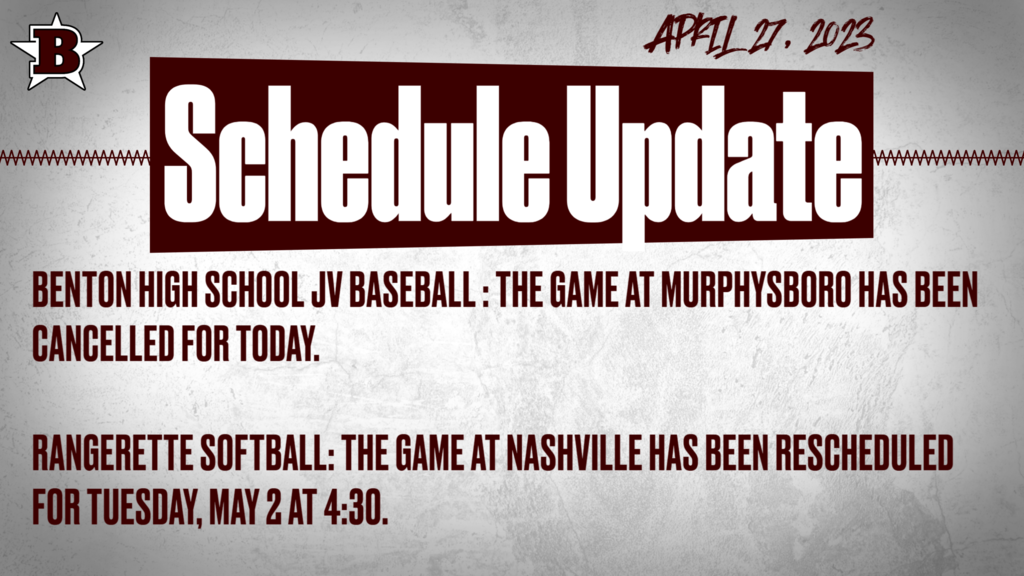 Cancelled meet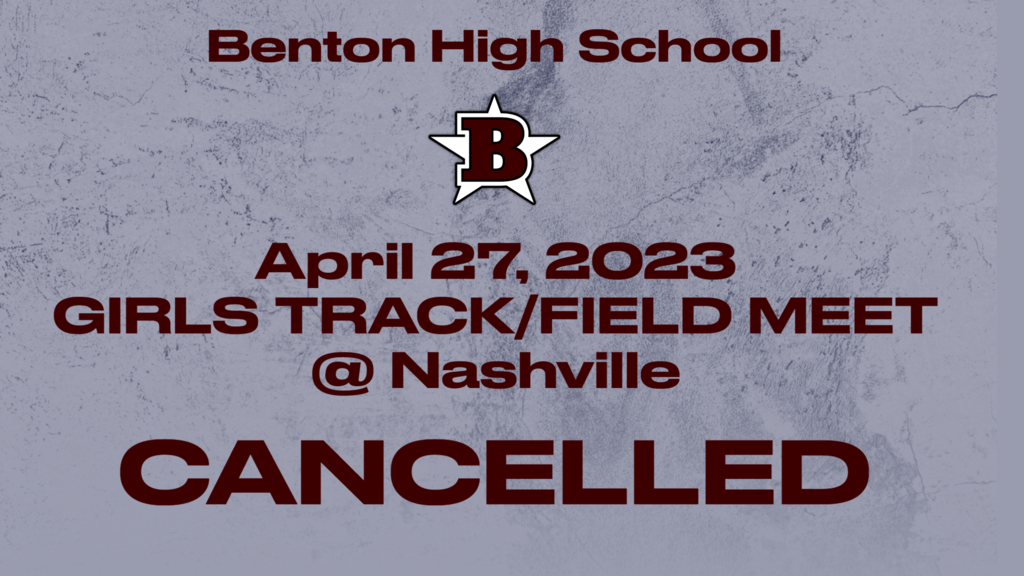 Schedule Change for 4/24/23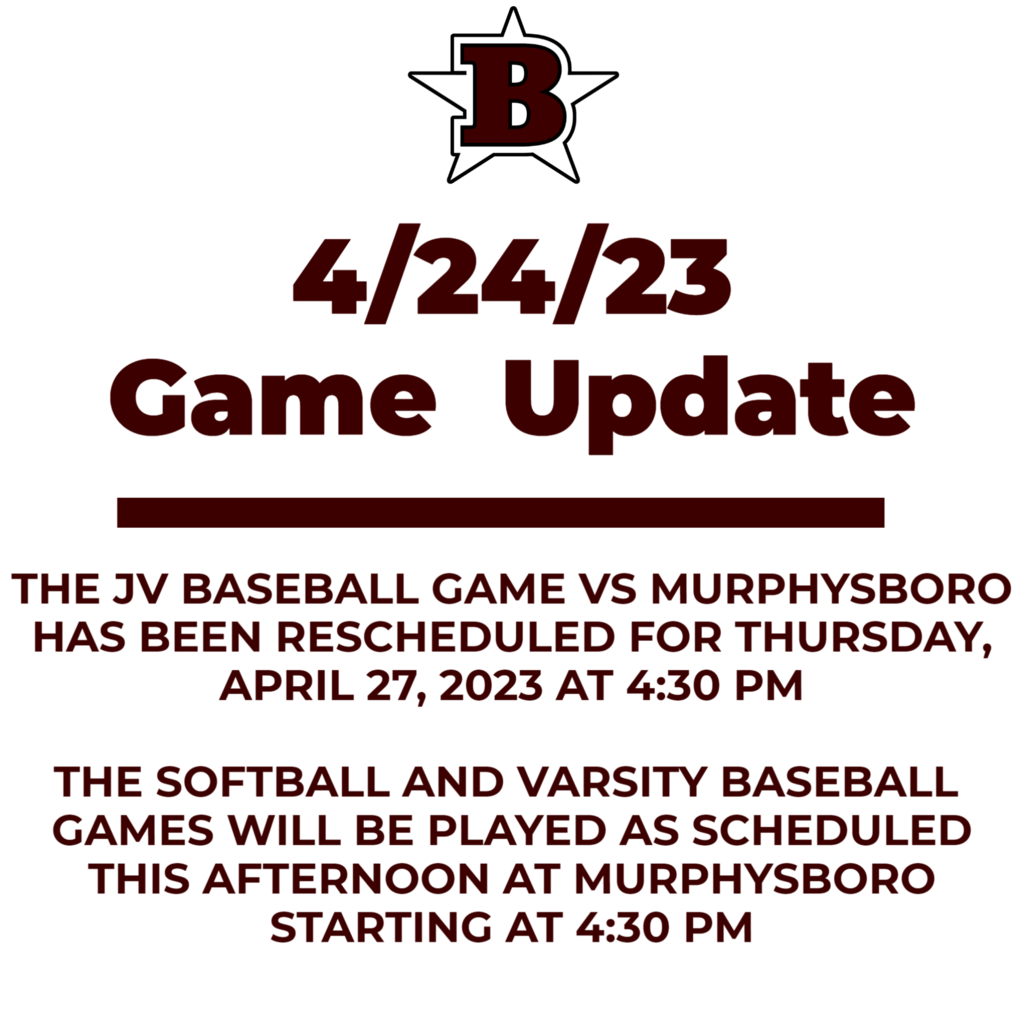 Weekly Athletic Schedule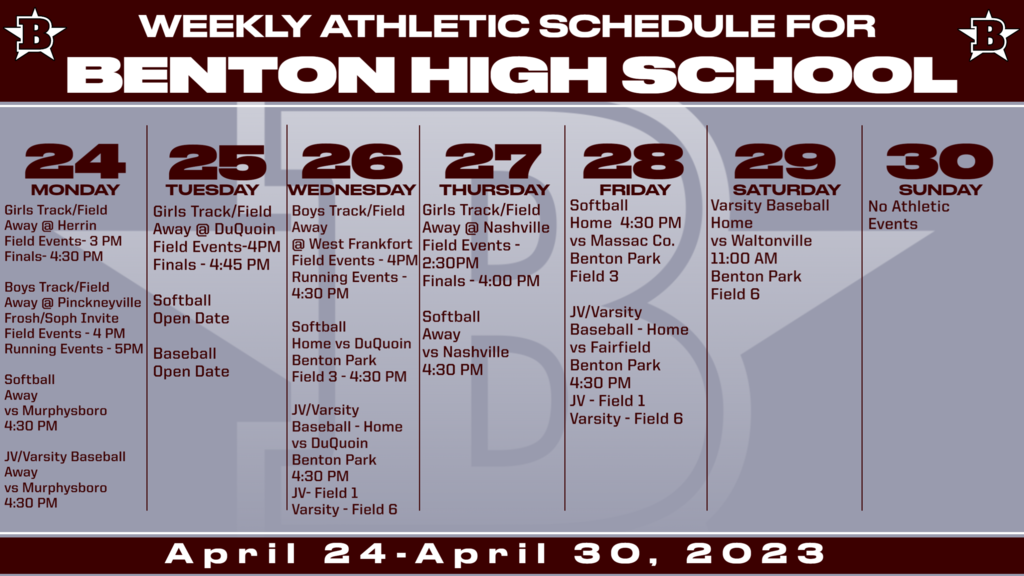 ATHLETIC SCHEDULE CHANGES FOR 4/21/23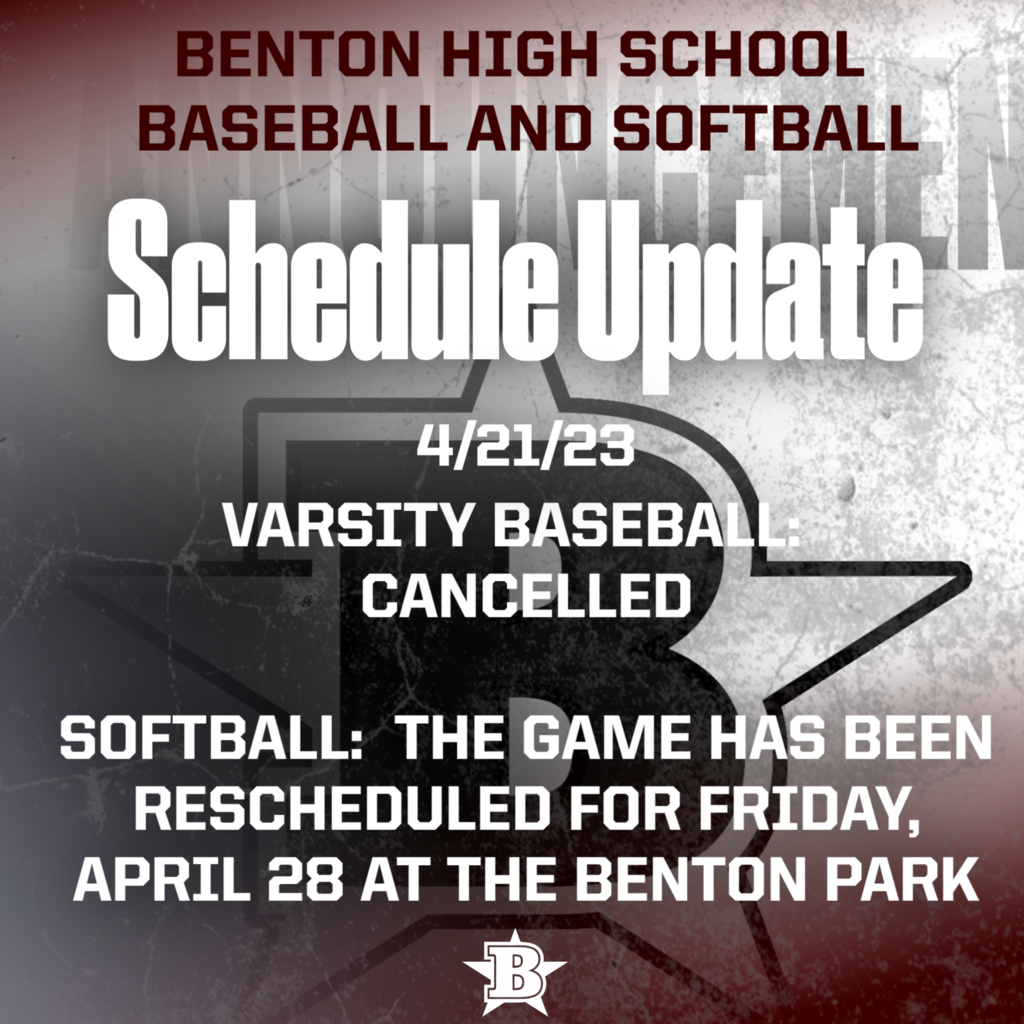 START TIME CHANGES FOR BASEBALL AND SOFTBALL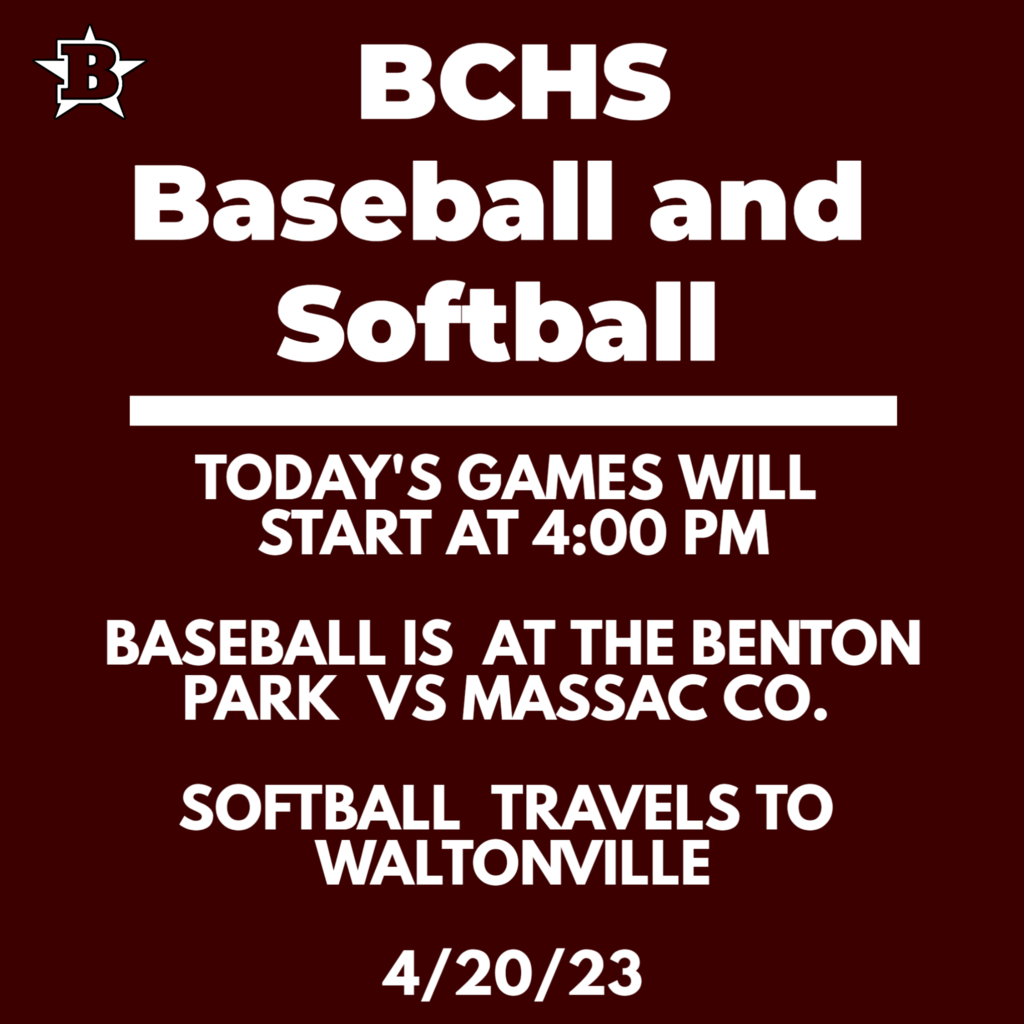 Weekly Athletic Schedule