Due to the low temperatures and slick roads in the a.m., BCHS will conduct an E-Learning Day tomorrow, Friday, Jan. 7 in lieu of in-person learning. Students should log in to Google Classroom to complete B day assignments and attendance forms. This must be done by 1:00 p.m. to be counted present. Have a great weekend, stay safe, and stay warm!

Reminder to parents and students: tomorrow, January 4th, will be an A day following a regular 2:50 dismissal schedule.

BCHS now has an approved E-Learning Plan which allows us to utilize 5 e-learning days in lieu of emergency days. This determination will be made on a case by case basis when we have inclement weather, and will be announced through an "all call" to parents and guardians. The plan is available for viewing on the school website.

BCHS is sharing information concerning a recent TikTok post that has been shared nationwide. Please see the attached letter.

BCHS will be collecting shoes of all sizes before school in the commons on Tuesday, Wednesday, and Thursday this week to donate to the tornado victims in Kentucky. Gayleen and Bryson Hammonds will deliver the shoes through Bryson's church. This drive will last from December 14-December 16, 2021, and will be collecting new and gently used shoes of all sizes. For questions, please email
kdocherty@bentonhighschool.org
or
acorn@bentonhighschool.org
.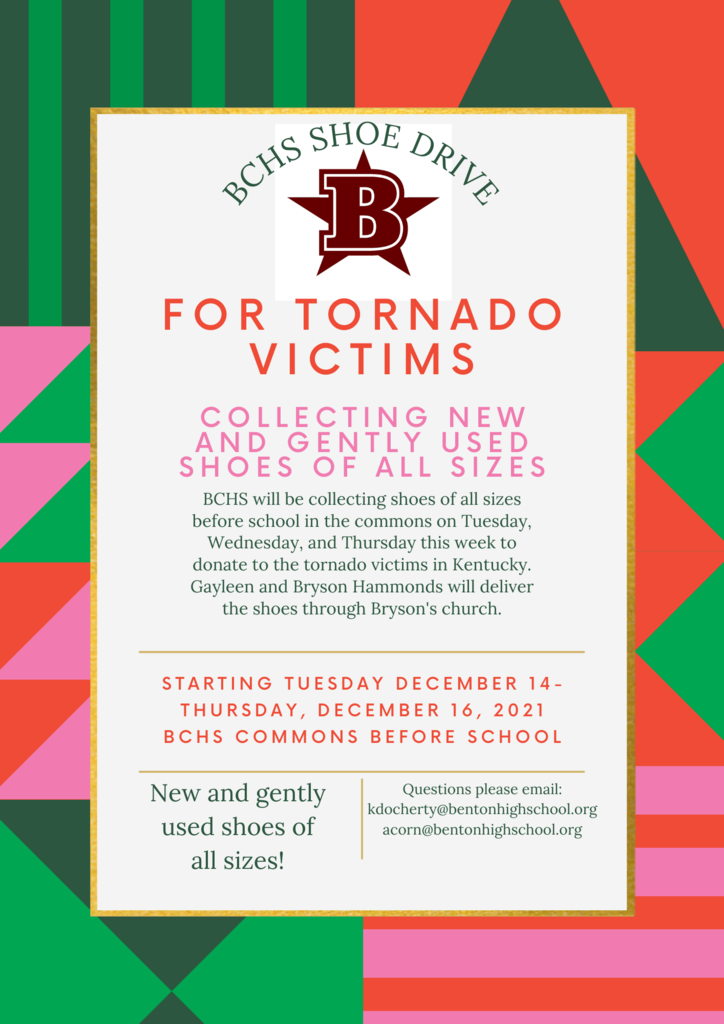 Due to inclement weather, tonight's basketball game vs Herrin and the wrestling matches with Unity and Camp Point have been CANCELLED. Events for Saturday will be on as scheduled.

Final Exams will be taken on December 21 and 22. Exams will be 70 minutes in length, with a 30 minute open campus lunch. The final exam schedule for the 2021 fall semester is as follows: -Tuesday, December 21: A1, A2, A3, and A4 Exams will be taken -Wednesday, December 22: B1, B2, B3, and B4 Exams will be taken Schedule: 1st Period: 8:05-9:15 2nd Period: 9:20-10:30 Lunch: 10:30-11:00 3rd Period: 11:05-12:15 4th Period: 12:20-1:30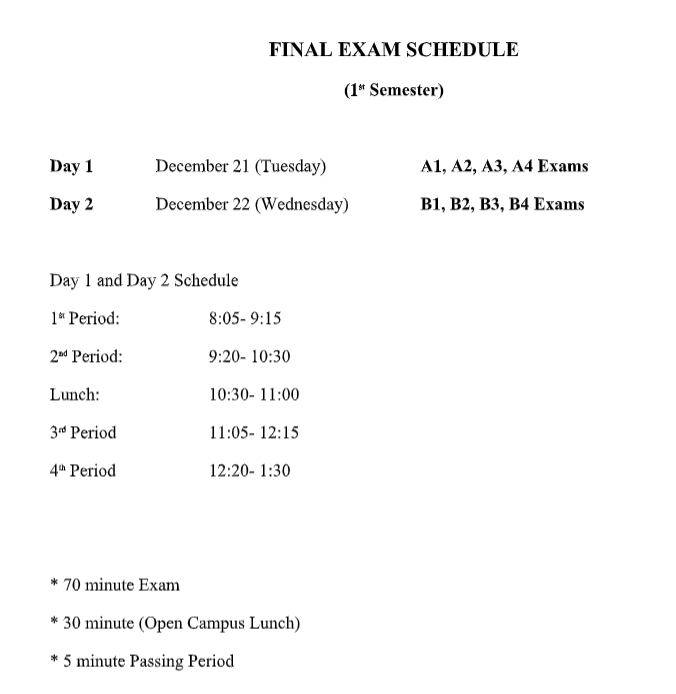 2021 BCHS Christmas Dress Up Days Monday 12/13: Winter Warmth Tuesday 12/14: Ugly Sweater Day Wednesday 12/15: Deck The Halls Thursday 12/16: Christmas Character Day Friday 12/17: Christmas PJ Day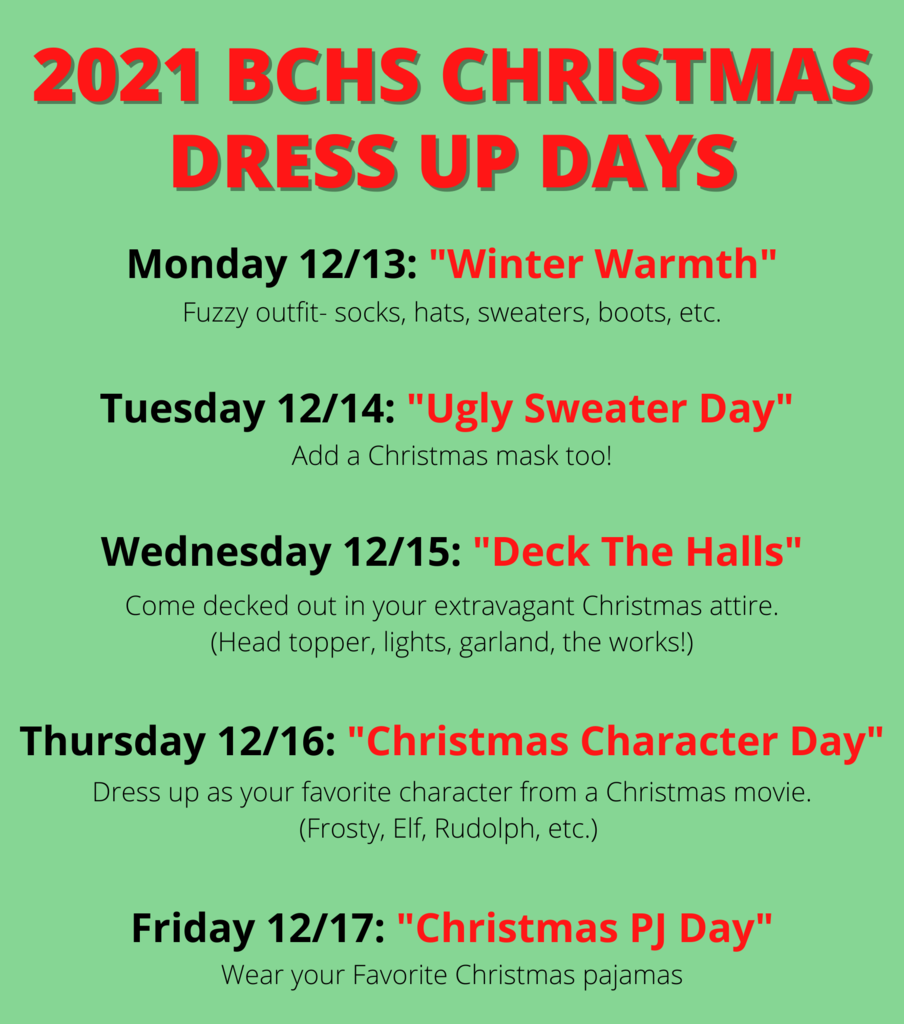 Yearbook information: -Student Yearbook picture retakes are scheduled for next Wednesday, December 8th. If you didn't have a picture taken in October or wish to retake the picture you did take, please sign up outside of Mr. Eldridge's classroom before Thursday, December 9th. If you don't sign up, you won't be able to leave class on retake day. -Club pictures will be taken on December 8th. If you're active in a club, you'll be coming to the Rich Herrin Gym during B1 or B2 for pictures when your club is called down. You need to be aware of this and pay attention to the announcements the morning of the 8th. If you miss the announcement, you won't be in the club picture in the Yearbook. -As of today, you're able to order and pay for your 2022 yearbook online. To purchase your yearbook, follow the steps below. 1. Go to jostens.com 2. Go to: "SHOP YOUR SCHOOL" 3. Under "FIND MY SCHOOL", type in "BENTON CONSOLIDATED HIGH SCHOOL" 4. You should be greeted with "HELLO, RANGERS!" 5. Click on: 2022 Yearbook "SHOP" 6. Click on: "ORDER MY YEARBOOK" 7. Fill in: STUDENT INFO" Section 8. Click: "VIEW CART" 9. Click: "CHECKOUT" 10. Click: "CONTINUE AS GUEST" 11. Provide "PAYMENT METHOD"

NOTICE OF PROPOSED E-LEARNING PLAN FOR BENTON CONSOLIDATED HIGH SCHOOL DISTRICT 103 A Public Hearing to approve a proposed e-learning plan for Benton Consolidated High School District Number 103 will be held on December 16, 2021 at 4:30 P.M. at Benton Consolidated High School in the Board Room. The BCHS Dist. 103 Board of Education will employ an eLearning program that meets all of the requirements in accordance with 105 ILCS 5/10-20.56. Any person desiring to receive a copy of the proposed plan or appear at the Public hearing and present testimony may contact Mr. Benjamin Johnson, Superintendent, 511 East Main Street, Benton, Illinois 62812, telephone (618) 439-6415.

Just a reminder, today is an early dismissal schedule, students will be dismissed at 1:50. Have a wonderful break!

Retake pictures will be on December 8th. If you want to retake your class picture, or didn't take a class picture in October, this will be your last chance. Please sign up for retakes outside Mr. Eldridge's classroom. You must sign up before Tuesday to be allowed out of class on retake day.

Reminder to students and parents: There will be no school on November 11, in honor of Veterans Day. There will also be no school on November 24-26, in honor of Thanksgiving.
Benton Ranger Football Playoff Game Round 1 Information: Chair Seat Tickets for the 1st Round Football Playoff Game will go on sale starting tomorrow, October 26, 2021. -If you currently have Stadium Club seats, you may purchase the number of seats you bought for the regular season from 8:30-9:30 A.M. -Parents of Football players, Cheerleaders, Rangler Girls, Faculty and Staff who do NOT currently have regular season chair seats may purchase seats from 9:30-10:30 A.M. (LIMIT-2) -Students may purchase chair seats from 1:30-2:30 P.M. (Unlimited chair seats may be purchased from the students at this time) -General Public may purchase chair seats from 2:30-3:30 P.M. (Unlimited chair seats may be purchased at this time) -All tickets will be $5.00, No passes will be accepted -Game is scheduled for Saturday, October 30, 2021. Game time: 2:00 P.M. Gates will open at 12:00 P.M. -No General Admission seats will be sold at this time, they may be purchased at the main gate on GAMEDAY.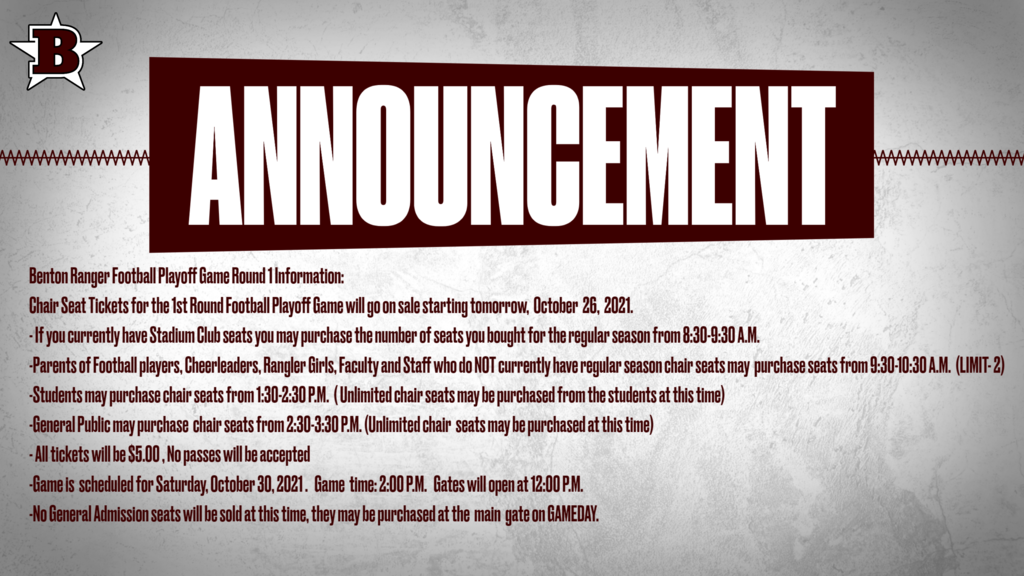 Reminder to students and parents: we will be on an early dismissal schedule (1:50pm dismissal) Tuesday, Wednesday, and Thursday this week for parent/teacher conferences.

A quick reminder: Today is an early dismissal day, students will be dismissed at 1:50. Enjoy your fall break!

Parent-Teacher Conferences will be held via telephone, email, or other virtual means this year. Conferences will be conducted on Tuesday, October 19 and Thursday, October 21 from 3:00 p.m. to 6:00 p.m. each day. Please email your child's teachers to request an appointment. Teacher contact information is available on the school's website under the menu tab, click on the staff icon.
Just a reminder: Picture day will be Wednesday, October 6th.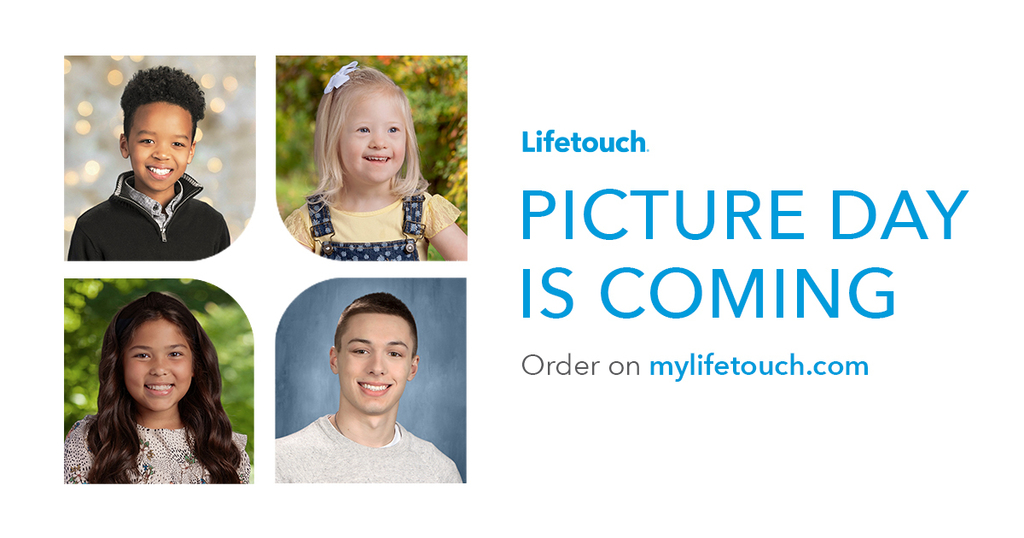 Class shirts are available for purchase next week.

Dental Safari is coming to Benton High School! If you are interested, please fill out the Dental Consent form found at
www.dentalsafariforms.com
, or print out the following form and have your child bring it with them:
https://5il.co/ykud
.