Updated website for athletics and activities at BCHS

BCHS Registration is scheduled for Wednesday, July 26, 8:30 am - 11:30 am, Thursday, July 27, 2:00 p.m. - 6:00 p.m. Freshman Opening Day will take place Thursday, July 27, 12:00 pm - 2:00 p.m. Additional information will be mailed to students. New students registration is by appointment and can be scheduled by calling the high school office beginning July 24 to schedule an appointment.

Congratulations to Mr. Roper, Mrs. Finney, Mrs. Conner, Mrs. McAfoos, Mrs. Lampley, and Ms. Bell on their retirement! Thank you for your many years of hard work and dedication to BCHS. You will be missed!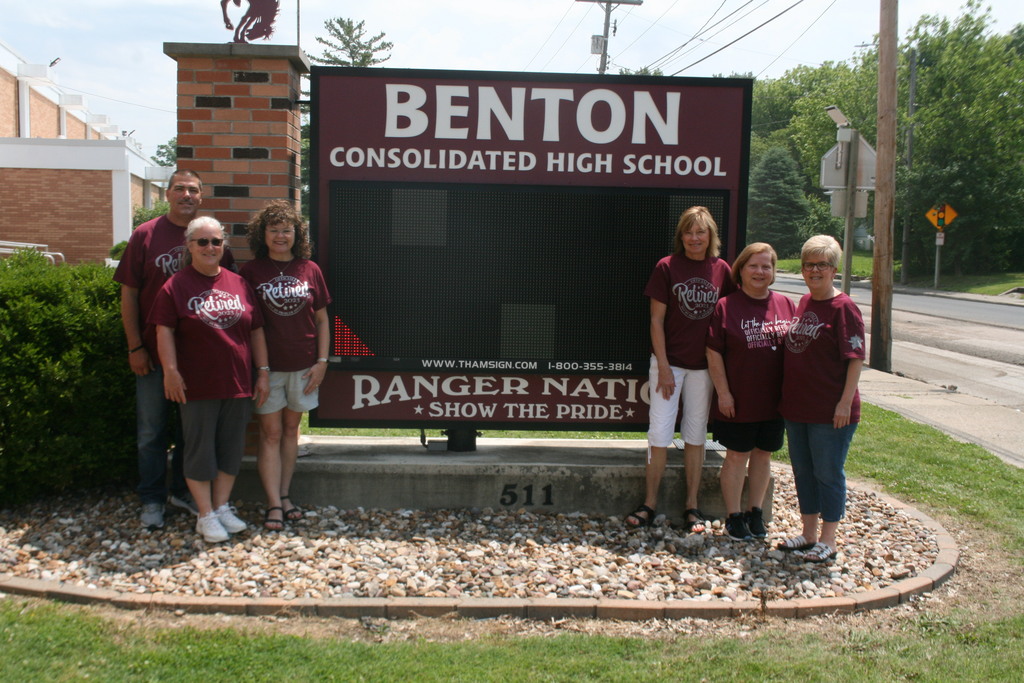 IHSA Regional Softball Tournament Update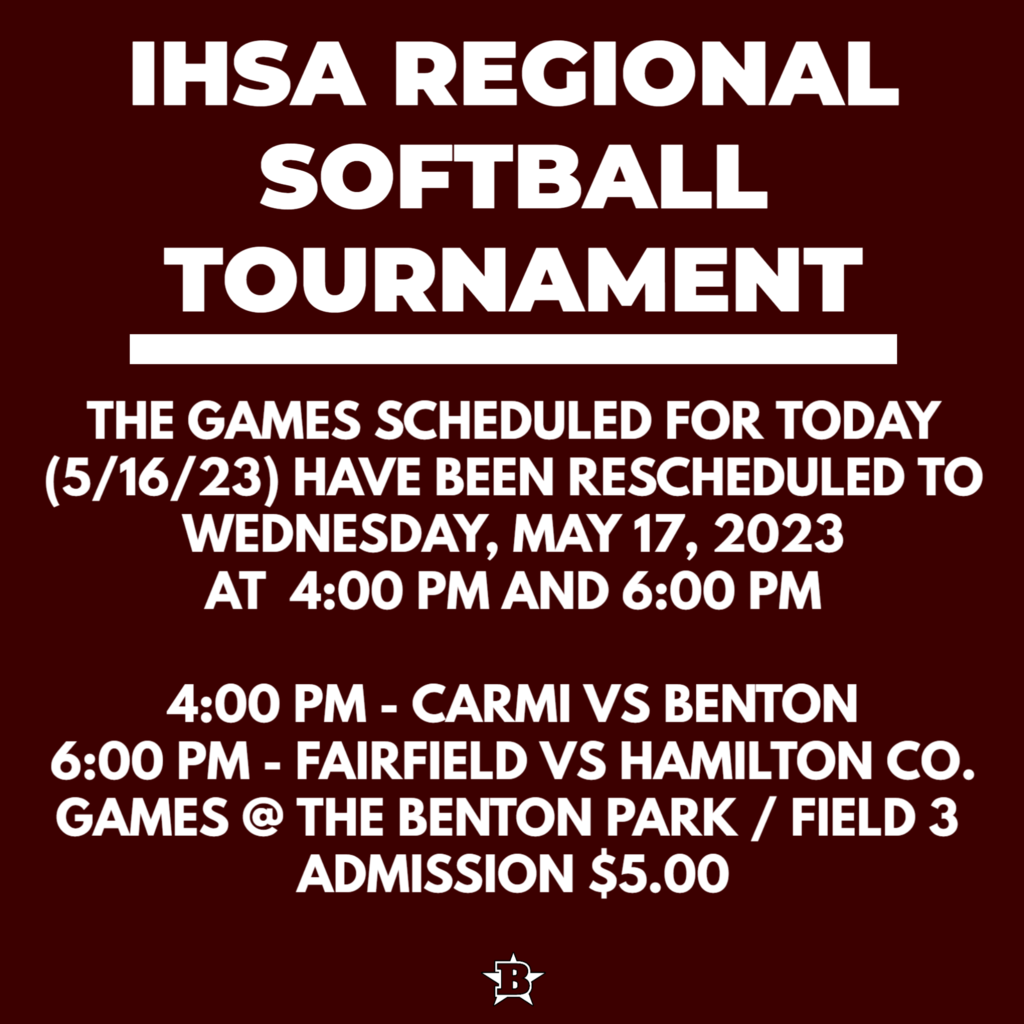 Weekly athletic schedule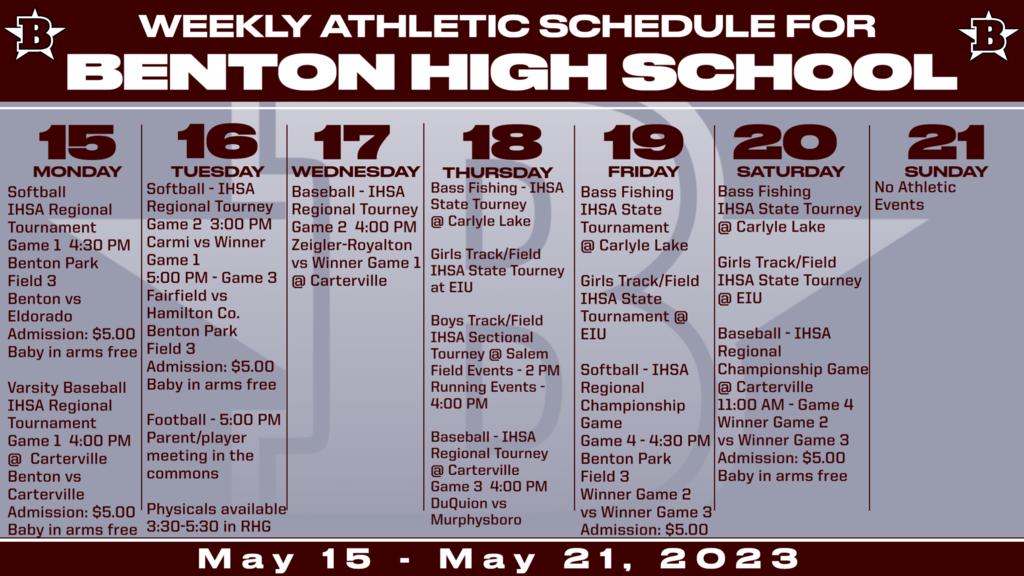 School/Sports Physicals available at BCHS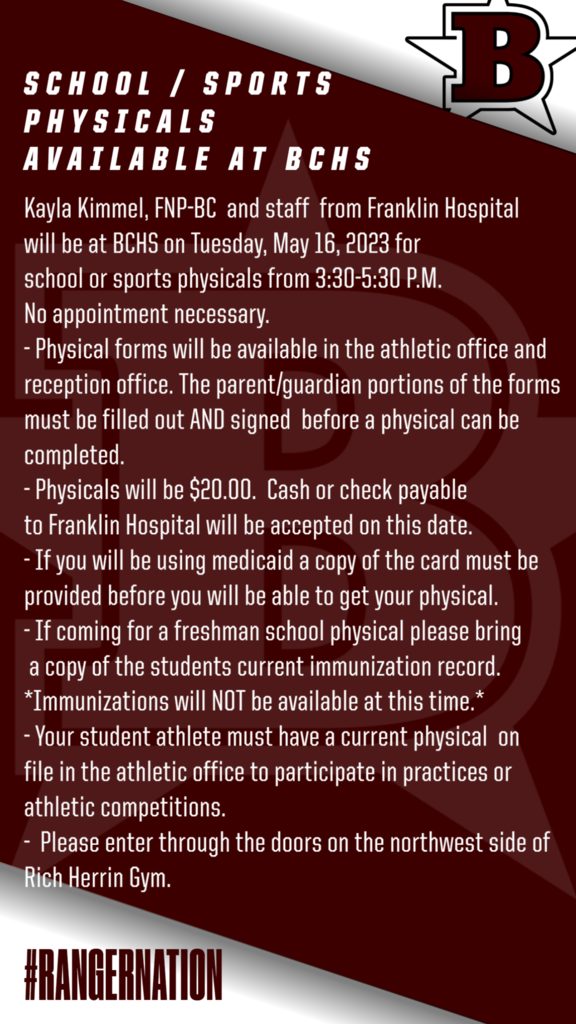 BCHS 2023 Graduation: The graduation ceremony scheduled for Saturday, May 13 @ 4:00 p.m. has been moved to Rich Herrin Gymnasium due to the forecast for rain. The doors will open at 2:30 p.m. Please be aware the gymnasium is not air conditioned and will likely be quite warm, especially in the upper seating areas.

Phones are back up and running as of this morning, we apologize for the inconvenience.

Benton Consolidated High School- There is an outage currently affecting our phone systems. If you need to contact the school, please email
khead@bentonhighschool.org
. We will post on the school website and school Facebook page when phones are back up.

Schedule Update for 5/8/23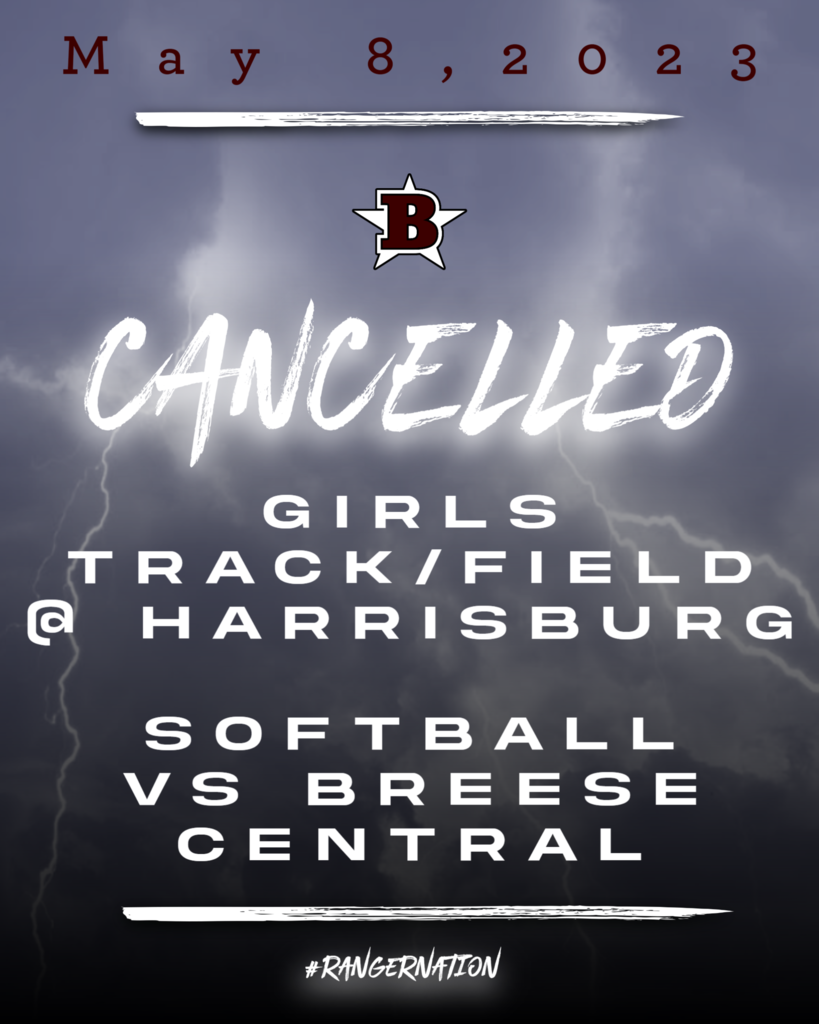 Weekly Athletic Schedule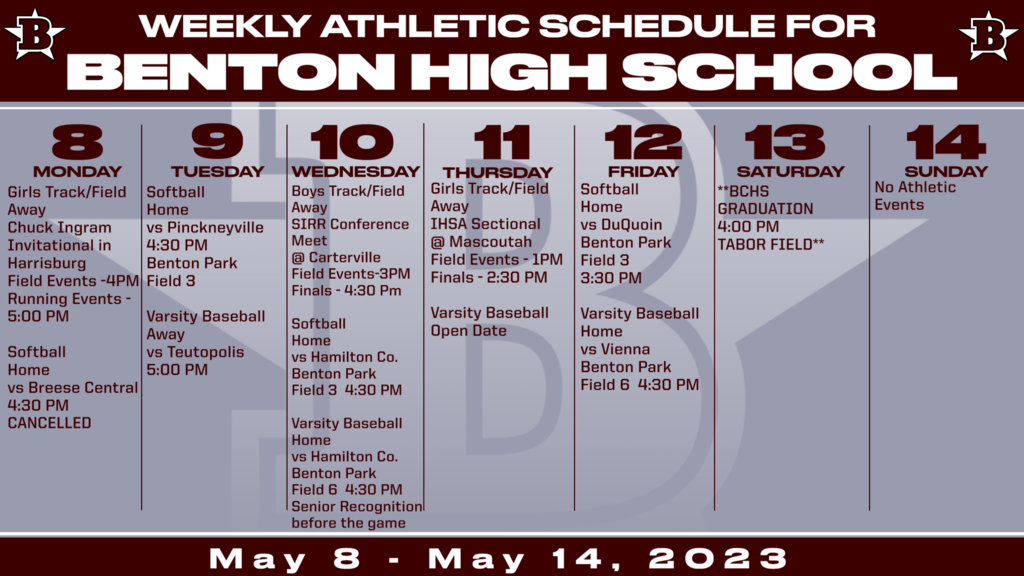 Weekly Athletic Schedule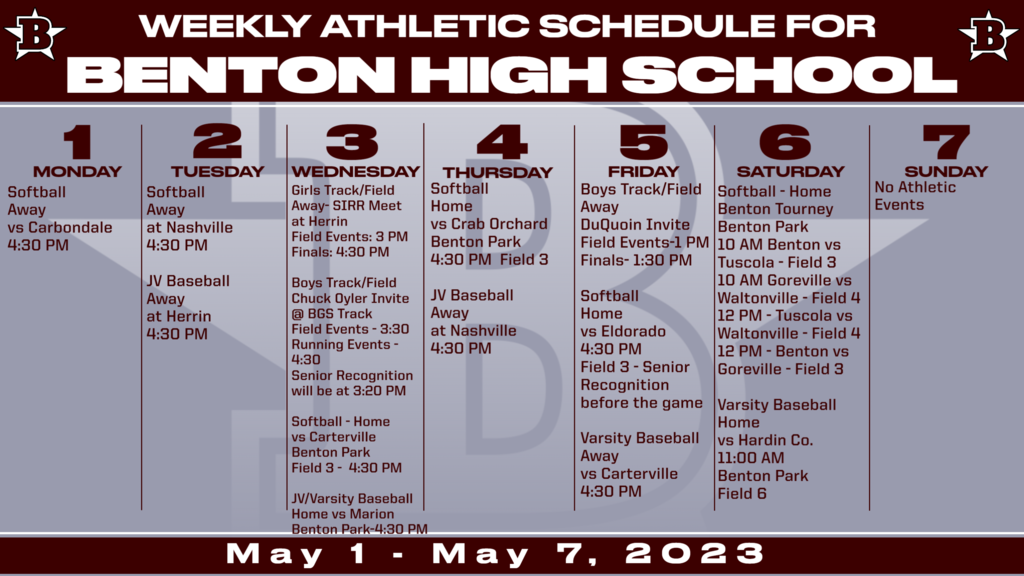 Game cancellation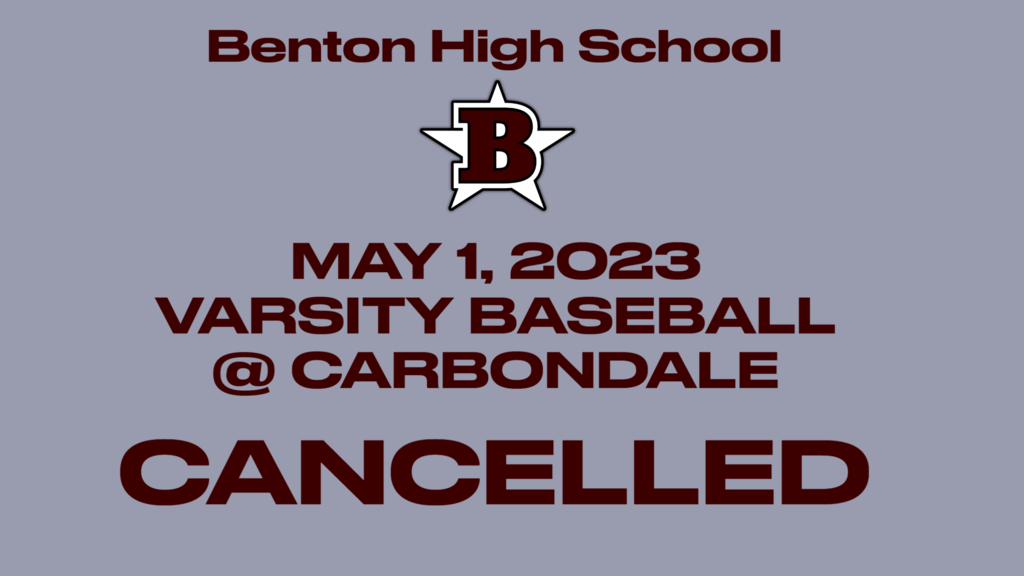 Athletics Update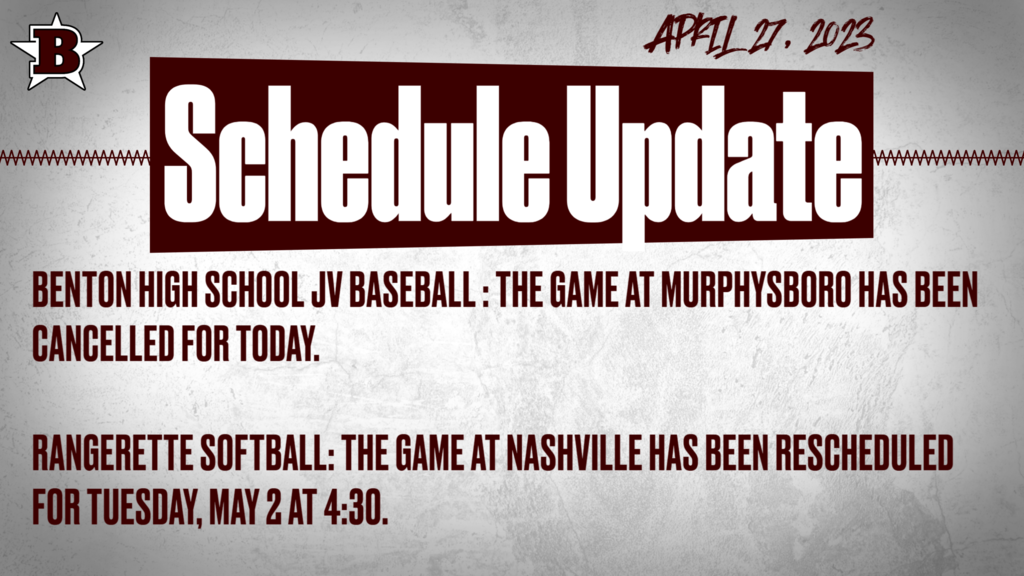 Cancelled meet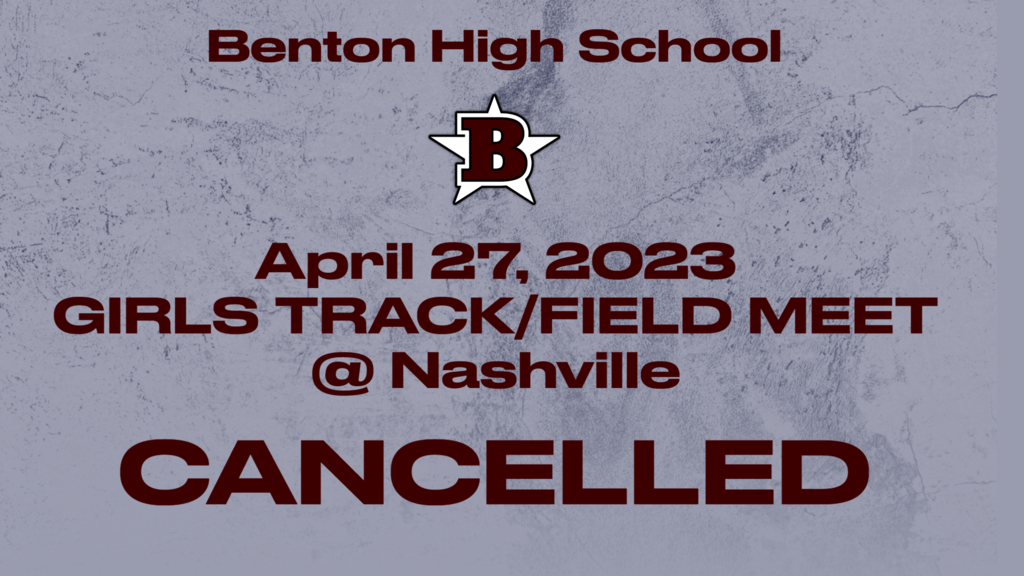 Schedule Change for 4/24/23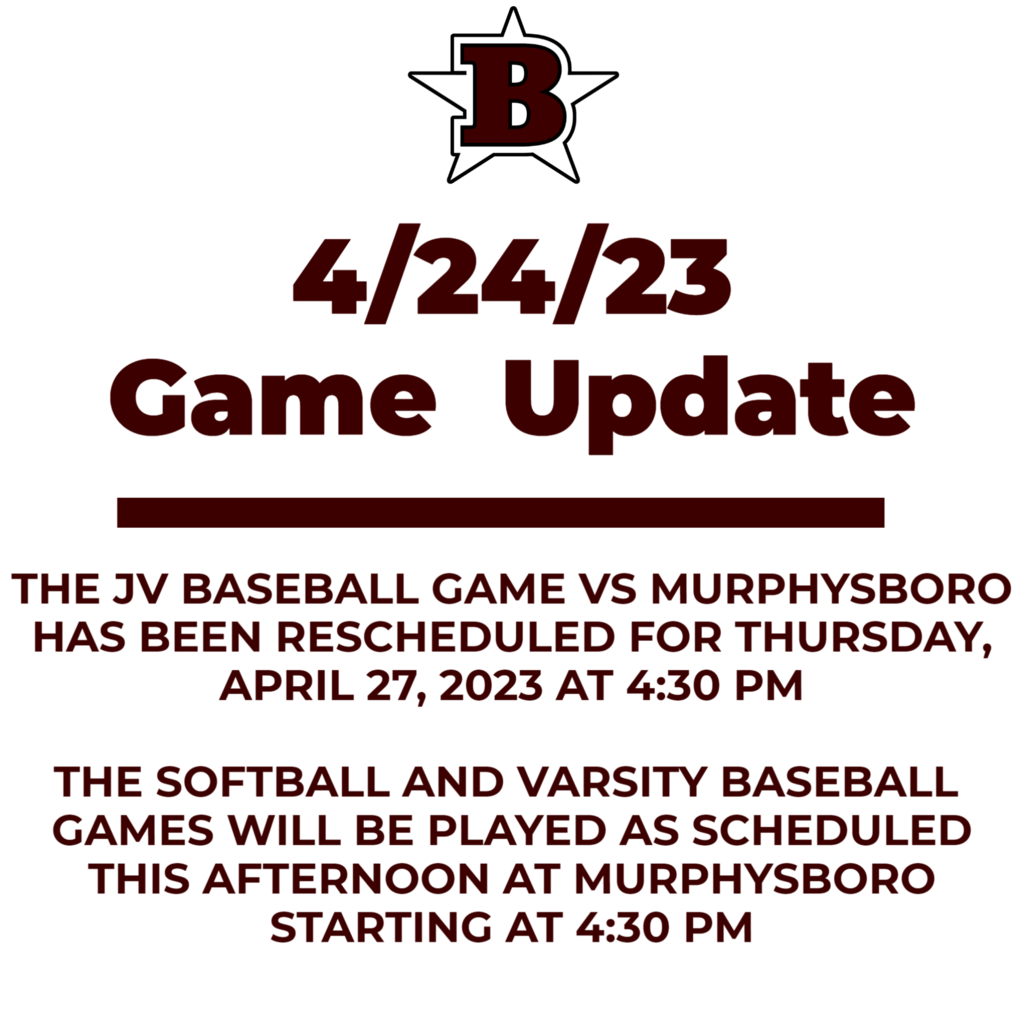 Weekly Athletic Schedule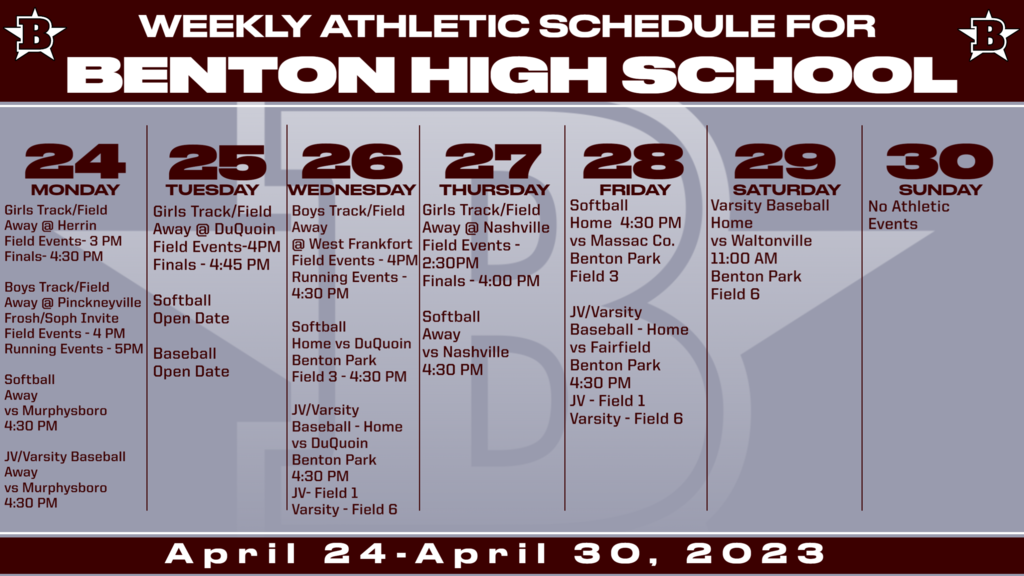 ATHLETIC SCHEDULE CHANGES FOR 4/21/23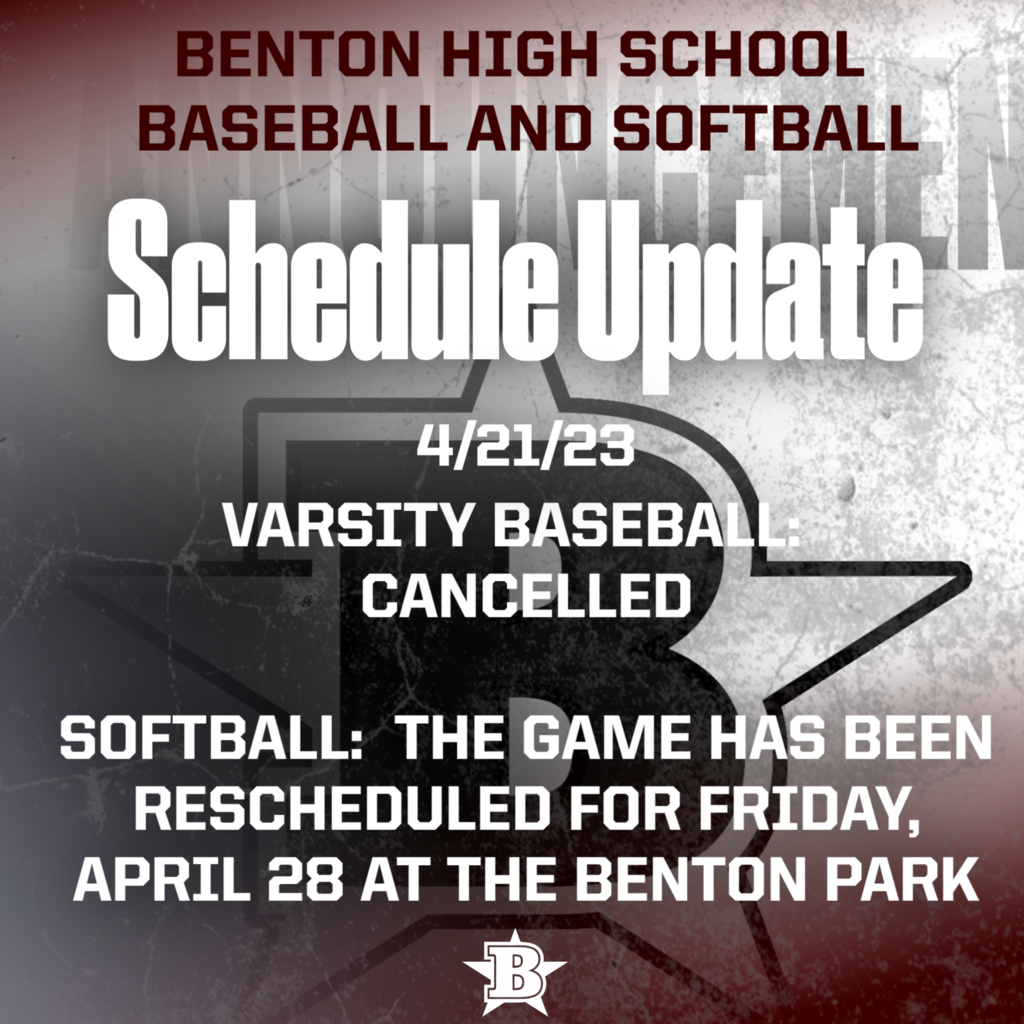 START TIME CHANGES FOR BASEBALL AND SOFTBALL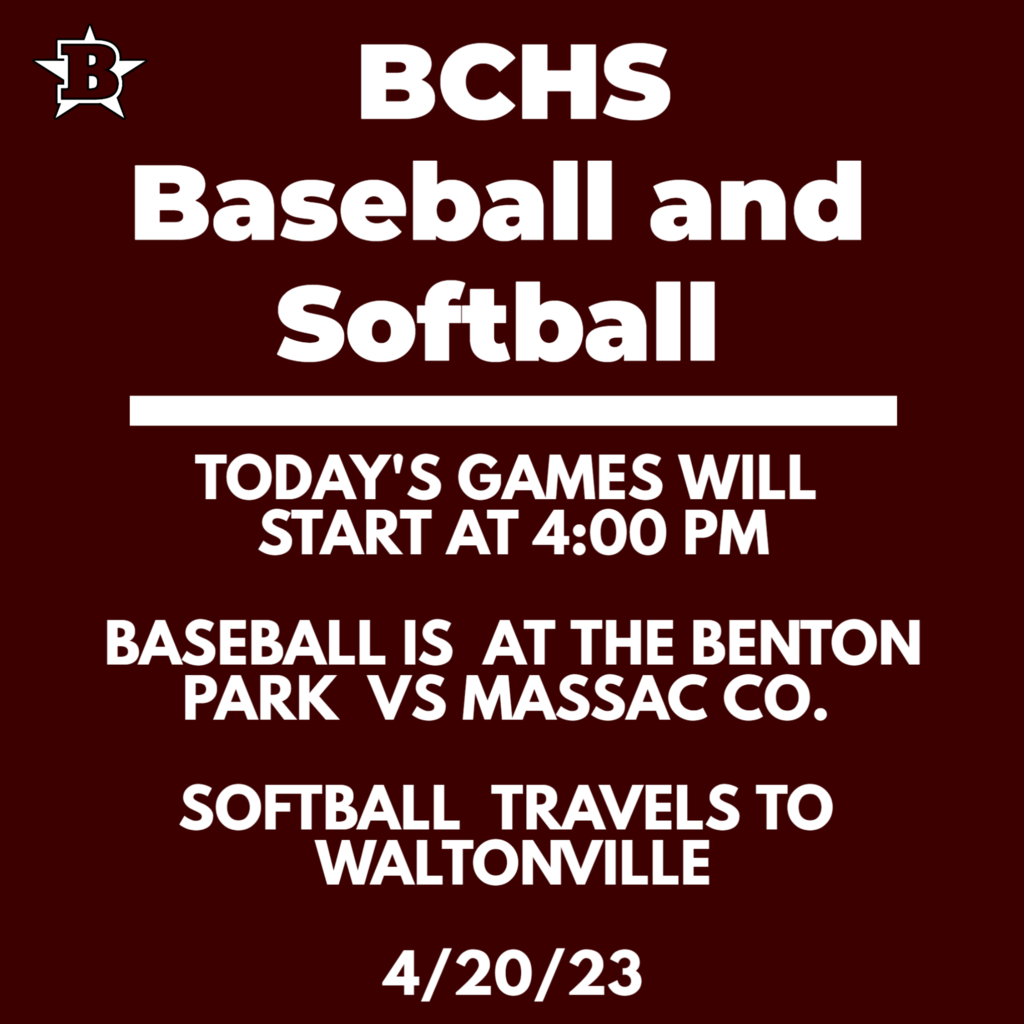 Weekly Athletic Schedule